MSMS Places Third at State Mock Trial Competition
The MSMS Mock Trial teams left early on March 3 to participate in the state Mock Trial Competition held in Jackson's Hinds County Courthouse. MSMS Team A, led by District Attorney Scott Colom, placed third out of sixteen teams. MSMS Team B placed seventh. Sacred Heart Team A and B took first and second respectively.
MSMS Team A consists of mostly seniors, while Team B consists of mainly juniors and first time competitors. A case was released in early fall with which they have been preparing all year. This year, the case was Harry Potter-themed, where Sam Snape is charged for two counts of assault and two counts of murder for pushing another person, Al Dore, over a parking garage to his death. The team must prepare to be the plaintiff and the defense in the case. Three members of the team are lawyers and three are witnesses. Each team competed in four rounds, which lasted approximately two hours each.
MSMS Team A faced Sacred Heart in round one, Oxford in round two, Saint Aloysius in round three, and Jackson Prep in round four. Hayden Stokley, an attorney for Team A, believes that their hardest issue was in the second round. "We had a difficult team who tried averting the questions posed by the lawyers constantly, and I don't think we were assertive enough, but we persevered and managed to get the point across," Stokley said.
MSMS Team B faced Brandon in round one and two, Parkfield in round three, and Saint Aloysius in round four. Victoria Gong, an attorney for Team B defense, said, "I wish that we figured out what the judges wanted sooner and adapted to it."  
Senior Reyhan Grims, a witness on team A, feels it will be necessary for next year's mock trial team to "make sure to practice more between the attorneys and witnesses and listen all you can to the next coach."
This was also Scott Colom's last competition that he will coach with MSMS. After three years with the team, the local district attorney will resign from coaching.
Hang on for a minute...we're trying to find some more stories you might like.
About the Writer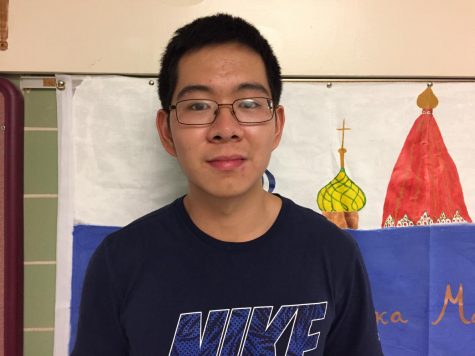 Kevin Liao, Opinion Editor
Hey! I'm Kevin Liao and I'm the Opinion Editor for the 2017-2018 Vision. I have no prior journalism experience but I'm super excited to dip my hand...