Junior Restarts Beta Club at MSMS
The newest club at MSMS is the leadership and service-driven Beta Club, run by junior Mia Parker and sponsored by math teacher Dr. Benge.
All official MSMS clubs must support at least one of the MSMS ideals of scholarship, community, service and creativity. "The cores of Beta club I think align well to the vision of the school in terms of the service and community aspect. I think it would be a fun opportunity for students to give back to their community, both within the school and surrounding areas, and also compete statewide in competitions against other schools" said club sponsor Dr. Benge.
Parker's long history of involvement in Beta Club led her to start a club at MSMS. "I've been a part of Beta since I was in sixth grade, officially, and my mom was a Beta sponsor when I was really little so I've actually been to thirteen different conventions and I've had a lot to do with Beta club my whole life. And I felt like I needed to, really wanted to carry it on in MSMS because it's something I'm really passionate about," Parker said.
Beta Club is an expansive national club, with stations in each state including one in China, whose goal is to promote academic achievement, character, leadership, and service among middle school and high-school students.
Every year, Beta hosts a national convention where students can showcase their talents and win awards. Parker describes the significance of the club's competition aspect as a way to push clubs to their best ability. "I really think it's to push Betas to continue being their best in all categories, because you take the best and brightest and you want to push everybody to do their best possible, no matter what the competition is" Parker said.
While the MSMS Beta Club was formed too late to go to this year's convention, Parker hopes the club will have the opportunity to attend next year.
Hang on for a minute...we're trying to find some more stories you might like.
About the Writer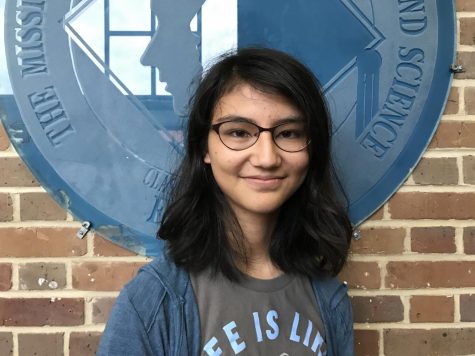 Vivienne Tenev, Graphics Editor, Senior Cartoonist
Hello! I'm Vivienne Tenev, graphics editor and senior cartoonist. I like art (as you've probably inferred from my illustrious titles), taking care...