Day in the Life of a Proud Cheetos Advertiser (Cameron Thomas '20)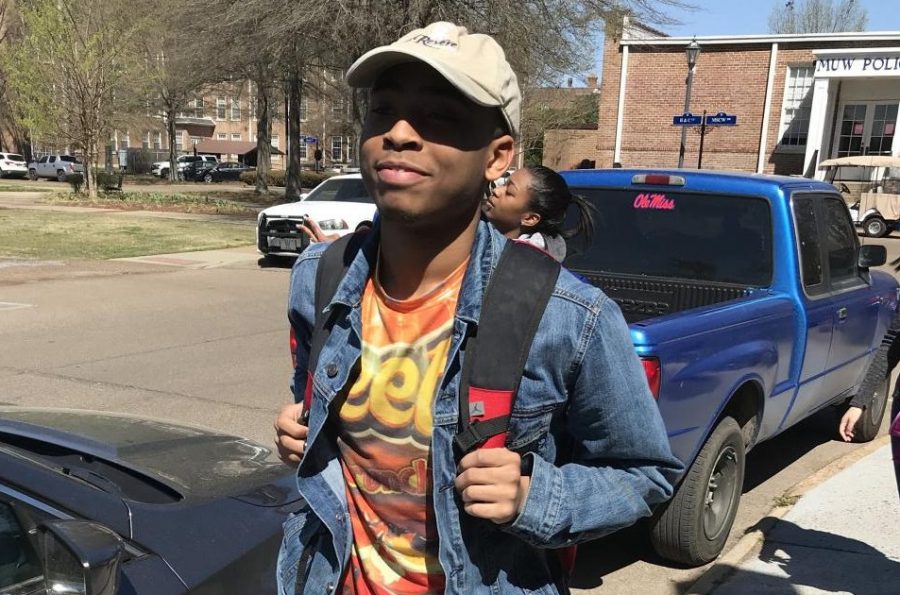 MSMS is a rather interesting place full of interesting people. I don't know if I would consider myself interesting or not, but my day-to-day routines are overflowing with unexpectancies, homework and club meetings. Today is Tuesday, also known as B day. Unlike A days, B and C days only have five 85-minute class periods. Allow me to take you along this journey of my busy day and introduce you to the array of classes that are different from most at MSMS.
First Period: Free Period
I awaken to the horrid sound of my third alarm set approximately at 9:15 a.m. Since I sleep on the top bunk, I have to leap down to the floor and land like I am Spiderman or something, which occasionally does not turn out so well. This time, thankfully, my feet hit the floor first and not my face.
"
Nothing is that special about today; it just feels like a Cheetos type of day."
— Cameron Thomas
I survey my many articles of clothing in search of something to wear that would fit the mood of the day. That "something" would be my infamous Cheetos shirt that I only wear on special occasions. However, nothing is that special about today; it just feels like a Cheetos type of day.
After getting ready, I glance at the clock and realize that I have three minutes to get to class, which is not good because the walk from my room to Mrs. Pierce's room is five minutes at minimum. I sprint down the hallway and into the staircase, which, in my opinion, is far more efficient than the elevator that takes forever just to simply open.
While speed-walking past Goen, the girls' dorm, Alex (one of my classmates) crosses paths with me and says, "Are you supposed to be at class at 9:30, too?" I nod and turn my speed walk into a jog.
I burst through the doors of Hooper in fear of getting a tardy, just to find the entire class standing in the hallway because Mrs. Pierce is having printing issues.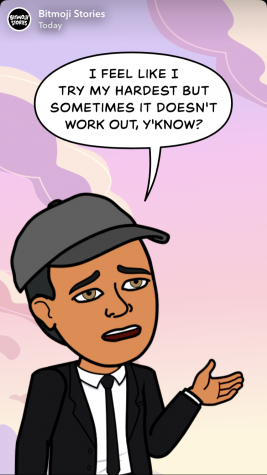 Second Period (9:30 a.m.-10:55 a.m.): Speech and Debate
In Speech and Debate, we discuss the methodology of speaking to your audience's ear and the approaches one should use when speaking to certain audiences. I'm not really going to go into details about the lesson in itself, but I have to admit that it is rather useful and enlightening information.
Later, Mrs. Pierce assigns topics that we have to present to three different types of audiences. My topic is that we should reduce our intake of fat, and my three scenario audiences are MSMS students, a doctor and MSMS faculty. We spend the remainder of class researching statistics and evidence to support our claims and fun stuff like that. However, we don't get the chance to present, so that will be for the next class meeting.
Lunch (11:00 a.m.-11:30 a.m.): Fried Chicken Tuesday
Tuesday's lunch is always the most crowded of all days and meals in the cafeteria because of Fried Chicken Tuesday. I honestly love fried chicken and macaroni and cheese, but it gets kind of old when you eat it every week. Nevertheless, it was still delicious. Afterwards, I walk back to Hooper to attend my "much awaited" session of MSMS 101.
Third Period (11:35 a.m.-1:00 p.m.): MSMS 101
MSMS 101 is a class that all juniors are mandated to take because it is supposed to help smoothen the transition from home to MSMS. The class is taught by various faculty and staff members, and they lecture to us about important life skills and staying mentally, physically and emotionally healthy.
Mr. Robinson, Frazer's Assistant Hall Director, taught our session Tuesday. He slowly and carefully goes through a Powerpoint on safety and self-defense on campus. Most of the information was rather useful since we live here away from the protection of our families, yet following common sense is less simple than it seems. I do have to admit that I did appreciate his story about mistakenly using the women's restroom.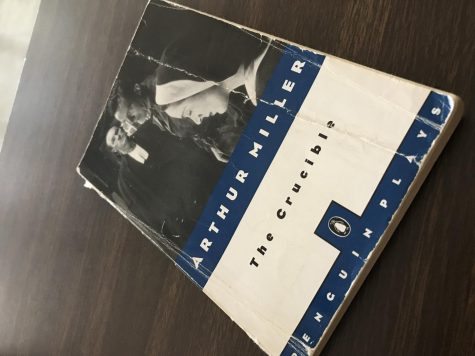 Fourth Period (1:05 p.m.-2:30 p.m.):  Late American Drama
My day would be incomplete if I didn't take a class by the man, the myth and the legend himself, Dr. Easterling. All three of the MSMS English teachers (a.k.a The Holy Trinity) have a completely different style of teaching. Dr. Easterling encourages discussion, and his classes are primarily student led, comparing the themes of social oddities and conventionalities. In Late American Drama, we read American plays that were mostly written in the twentieth century.
We just started on "The Crucible," a realistic-fiction play centered around the Salem Witch Trials. Authur Miller's writing is fairly decent in comparison to the playwright and poetic god that we just finished studying, Tennessee Williams. I enjoy discussing literature, for English is one of my favorite subjects (along with math).  In the last thirty minutes of class, we all walked to Hooper Auditorium to watch snippets from the movie version of the play, which something that we often do because Dr. E is a genius at analyzing acting and cinematography.
Fifth Period (2:35 p.m.-4:00 p.m.): Math Outreach
Mrs. Z is hands-down my favorite teacher at MSMS, which is saying a lot because I love all of my teachers (#1 Faculty in the Nation). Since I am not taking her for either of my two regular math classes, I had to take her for a independent study in Math Outreach. Math Outreach is one of many ways that MSMS gives back to the state of Mississippi. Throughout the year, the outreach team collaborates in order to make fun yet challenging math problems, puzzles and games for children in elementary and middle school.
Mrs. Z talks about the group of fourth graders coming this Thursday and the groups of first and fifth graders coming next Thursday. Afterwards, Liz, Mu Alpha Theta Outreach President, pulls me aside to tell me that she's not going to be here next Thursday, so I will have to be over the breakout boxes. She then gives me the simple breakdown of how everything was going to happen.
For the remainder of class, Maria, Liz, and I collaborate in solving weird logic puzzles and problems and brainstorm about our upcoming video math videos for math superstars. At the end of class, I talk to Mrs. Z about the MSMS summer camp counselor application since I'm not going to be able to make the interest meeting because of Boys and Girls Club.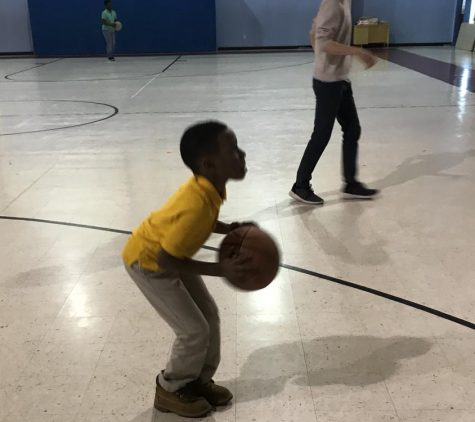 Weekly Community Service (4:05 p.m.-5:15 p.m.): Boys and Girls Club
I immediately sign out and hop on the bus, so I can go see my mentee, Braxton. Once we make it there and sign in, I instantly feel him tapping on my leg to offer a hug. I accept it, and we go to the tables so I can help him with his homework. Apparently they're going over adjectives. He gets them confused with other parts of speech, so I give him a small lesson on direct objects and predicate nominatives, so he can distinguish between nouns and adjectives in the predicate of a sentence.
After finishing my small lecture and doing some practice sentences, we both travel to the gym to "shoot some hoops." We play a two-on-two, mentor versus mentee game, which I don't think is fair, but it's what they wanted so oh well. Nathan and I hand them a quick 'L.' The time comes to depart, so we say our goodbyes, and I get back on the bus.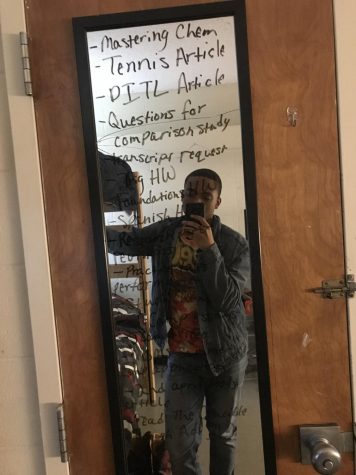 Dorm Room Time (5:45 p.m.-7:00 p.m.): A Lot of Random Things
I walk from the cafeteria to the dorm and immediately do my work service. I clean fourth north hallway, and then go to my room to do some work. I spend thirty minutes typing an essay for summer applications, which counts as my daily writing. I've made it a goal for myself to write everyday, and it is working out wonderfully.
Following the essay, I make a to-do list on my mirror, so I won't forget any upcoming assignments or due dates. I then do one run-through of my Tales performance because we have practice tomorrow, and our first performance is rapidly approaching. Then, I quickly do math homework, so I can go to tutorials.
Study Hours (7:00 p.m.-9:00 p.m.): Tutorials
Every Monday-Thursday night from 7-8:30 p.m., teachers come back to school to host tutorials to help students with homework and things like that. On Tuesdays, I always go to Chemistry tutorials, whether I have homework or just to simply read the book. I think it just helps me obtain more information by just being in that environment.
Today, however, we have a Mastering Chem assignment due at 11:59 p.m., so I start on it and think through all of the problems. I finish about thirty minutes later and do some slight studying. But I get bored, and when I get bored, I do math. Therefore, I travel downstairs to Mrs. K's room and ask her for some Mu Alpha Theta practice written and ciphering tests. She gladly shows me where they are while telling me her funny cartwheel story (the details are classified information). For the remainder of study hours, I work on MAO math problems.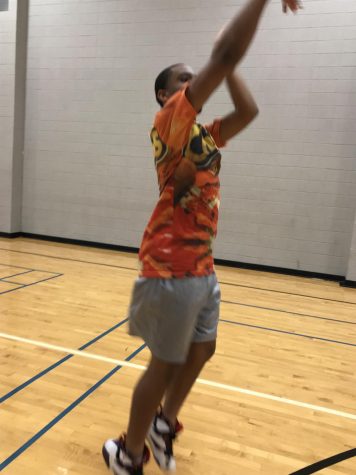 Play Time (9:00 p.m.-10:00 p.m.): Basketball
I typically have Blu Knightz, the MSMS male step team, practice around this time, but Ezra, our president, cancelled it. Instead, I go to Stark and play basketball with our unofficial Basketball Club members. We play a really crowded five-on-five half-court game, and it turns out to be really really intense.
At MSMS, it is really important to take out time for leisure because you will drive yourself crazy submerging yourself in all of the homework and studying that you could be doing.
Night time
I come directly to my room in an attempt to "finish" the rest of my homework, which never really happens because homework at MSMS never really stops. It is a constant part of life here. I procrastinate for a few minutes… or hours…watching speech and debate national winners do their thing.
At some point, I do the rest of my homework for the night. I always get it done; it just varies on when and how fast I do it. I'd rather not mention the exact time that I decided to lay in bed. Let's just say that I got a bit more sleep than usual (only few know what my "usual" means).
Final Thoughts
Life at MSMS cannot be viewed from one objective perspective, nor can you look at one person's daily routine and assume that your experience will be anything similar to their's. It all depends on what type of person you are and the things that you like to do.
Every night that I stare at the popcorn ceiling and reminisce about the day, I become taken aback in how this is all in one day's work and that I have to wake up the next day and embark on an entirely new adventure.
About the Contributor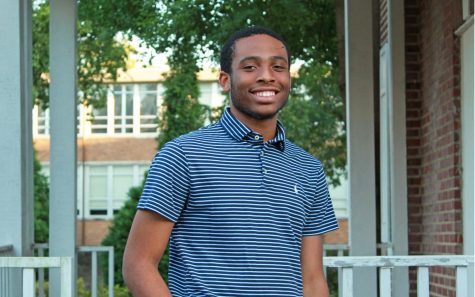 Cameron Thomas, Managing Editor
Cameron Thomas is a senior from the small town of Port Gibson, Mississippi. Serving as this year's Managing Editor and previously a copy editor, he enjoys...