Jaiswal and Kalchenko host 2nd Annual 'Extremely Unfair Spelling Bee'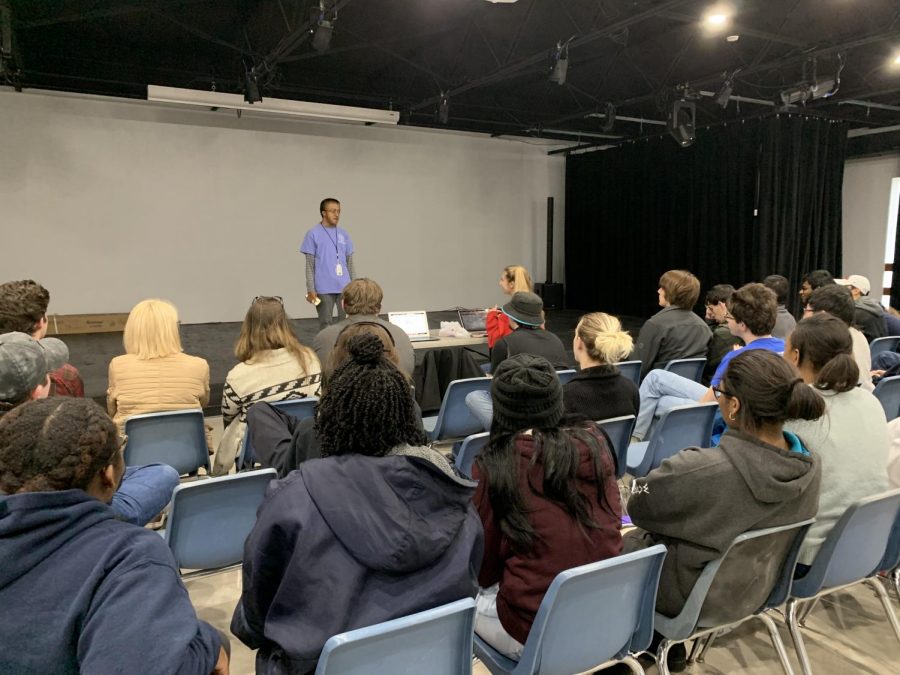 For the second year in a row, seniors Dev Jaiswal and Maria Kalchenko herded together a group of confident spellers to the Shackleford Auditorium and hosted the annual Extremely Unfair Spelling Bee on Thursday, Mar. 15.
Jaiswal and Kalchenko both have a history in the world of Spelling Bee. Jaiswal began competing in the 4th grade, and he went on to place 4th at the National Spelling Bee his 8th grade year. Meanwhile, Kalchenko was introduced to spelling bees in the 6th grade during a classroom competition and only competed for 2 years. In her short spelling career, she finished as a National Semifinalist.
The two met at the Scripps National Spelling Bee, and upon reuniting here at MSMS, they thought it would be fun to host a bee of their own.
"We came together and decided to put on a comedically unfair version exclusively for the MSMS community," Kalchenko said.
"
I misspelled 'disappoint'. I rest my case."
— Guillermo Hoffman Meyer
Using their imagination, they worked together and created a nontraditional and "unfair" spelling bee.
"It's designed to last less than one hour through the incorporation of time limits and using words of different difficulties in the same round," Jaiswal said. "I also added lifelines, prizes, and categories to make things more fun."
After setting up the rules, Jaiswal and Kalchenko created and categorized an extensive list of words using words they had studied when they were once competitors.
On the day of the competition, students filed in line, all with hopes of taking home the title Spelling Bee Champion.
Some students succeeded in spelling strange words such as "dryasdust" while others struggled to make out the letters for more common words like "macaroni." There were various tactics used to get through the competition, but most students just winged it.
"I spelled anaphylactic and then later the word I got out for was the capital of Saudi Arabia, Riyadh," said senior Sarah Perry. "I can't really 'see' words in my head so I kinda have to use my finger to write the word out in front of me."
"I misspelled 'disappoint'. I rest my case." said junior Guillermo Hoffman Meyer.
"I just spell quickly and don't think too hard about what I'm spelling," said senior Elle Smith. "Maybe this is why I didn't win."
Jaiswal read the words aloud, providing definitions, language(s) of origin, and example sentences, and Kalchenko judged the spellers and kept track of time.
In the end, only one winner could emerge. Senior Cade Burton won when senior Peter Nguyen was eliminated.
About the Contributors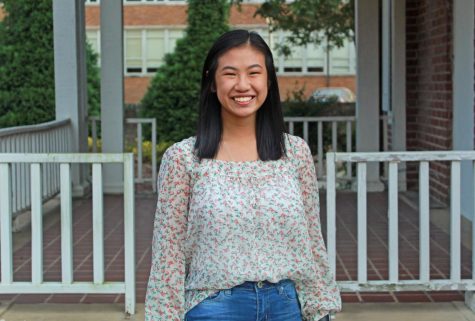 Gina Nguyen, Editor-in-Chief
Gina Nguyen, this year's Editor-in-Chief, is from d'Iberville, MS. Nguyen previously served as the Photography Editor. She is a member of the MSMS Graduating...