Second MSMS Business Plan Competition Wraps Up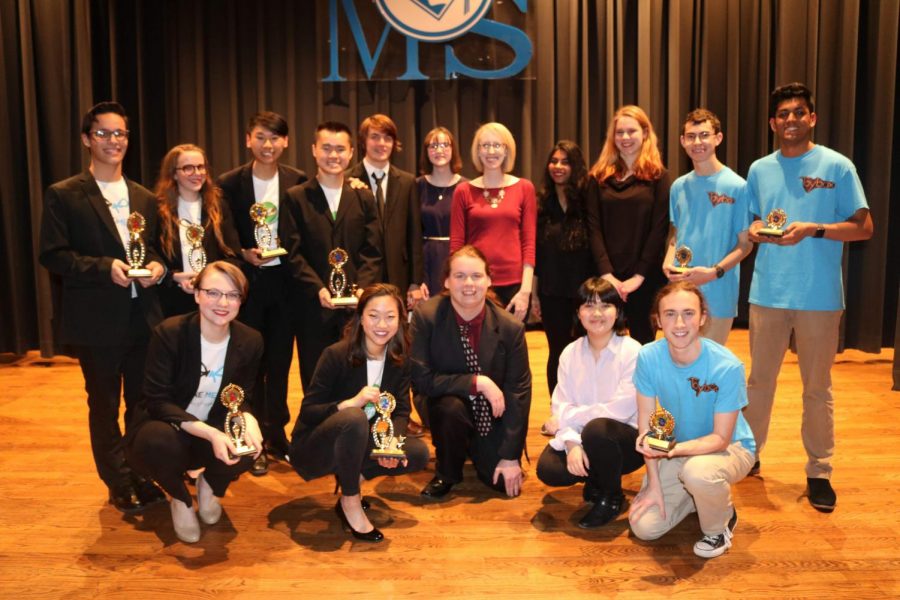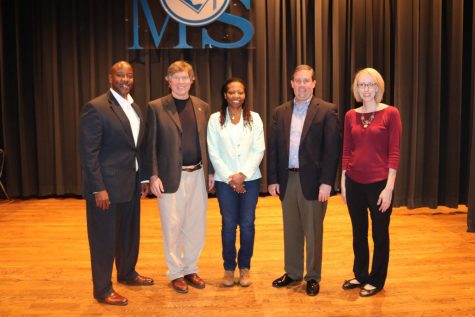 On Tuesday, Feb. 26, five teams competed in front of a live audience in the second annual MSMS Business Plan Competition. Devin Chen, Esmond Tsang and Lori Feng placed first with their business plan for "It's a Wrap!"
The MSMS Business Plan Competition was first started in 2017 with the help of Regions Bank, Dr. Germain McConnell and Dr. Kayla Hester. This year, the competition was supported by Mississippi State University's Entrepreneur center and sponsored by BankTEL Systems.
Student teams of three competed against each other in preliminary stages for the opportunity to present their business plans to a distinguished panel of judges. Ten teams submitted business plans, and five were screened from the pool to be further developed.
On the day of the competition, five teams from the initial pool competed for the chance to shine above each other with an additional monetary award.
First, Alan Elgin, Millie Purdue and Edith Marie Green dazzled the crowd with their business plan "Looks Like Me," a business that designs clothing for those with special needs and disabilities. The trio came up with the idea from their personal experiences with family disabilities and problems.
Second, Andie Nanney, Garrett Wells and Guillermo Hoffman-Meyer shared their business plan "Grandma's House." Wells understood the struggles of his grandparents' commute to the hospital on emergency frequencies and wanted to ease the pain for those going through similar situations.
Third, Ada Fulgham, Bryonie Mandal and Jane Wang spiced up the competition with their business plan "Fusion," an Indo-Chinese restaurant based on MSU's campus seeking to appeal to foreign students.
Fourth, Austin Cosby, Kaelon McNeece and Loveish Sarolia crafted their business plan "Toybox" for the competition. The idea for "Toybox" stemmed from Sarolia's background in the MSMS Engineering Club and was solidified by a meeting with Dr. Philip Benge.
"I was having lunch with Dr. Benge one day, brainstorming ideas for the business plan. I randomly told him an idea I had in the back of mind, and it stuck ever since," Sarolia stated.
Finally, Devin Chen, Esmond Tsang and Lori Feng presented their business plan "It's A Wrap," a food truck business that capitalizes upon the ugly, discarded produce from farms. Tsang thought of the idea from his family background and frugality.
"Growing up in an Asian household, I learned that we shouldn't waste food and to cherish everything we had. Additionally, my future is in business. Plus, I'm a big foodie, both cooking and eating, so it was a no-brainer to choose this idea," Tsang said.
During the presentation, Senior Victoria Waller was called to the stage as a volunteer to describe the group's produce honestly.
"It was exciting to be picked, and I was afraid I was going to fall on the stage," Waller said.
In general, MSMS students enjoyed the presentation. On the same day, the annual MSMS hosted its annual Math Competition, and every student was required to assist with the event in some way. Immediately after the conclusion of the event, students were mandated to attend the Business Plan Competition. However, the competition managed to alleviate some stress and tiredness.
Junior Clara Grady was surprised to the quality of the presentations.
"At first, I didn't appreciate the fact that we were forced to go at first, but while the competition was going, I grew to like being there," Grady stated.
In the coming days, the three groups will receive their monetary prize. "It's a Wrap!" will receive $3,000, "Looks Like Me" will receive $1500 and "Toybox" will receive $750.
About the Contributors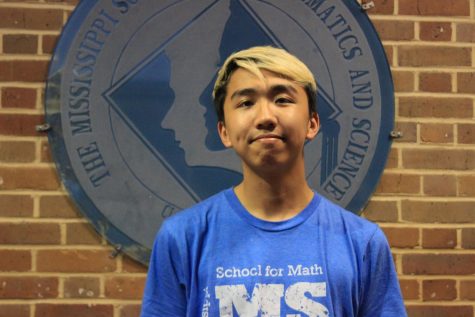 Peter Nguyen, Entertainment Editor
Peter Nguyen is a senior at MSMS, and he is the Entertainment Editor of The Vision. In his spare time, he enjoys testing out his skills in the kitchen,...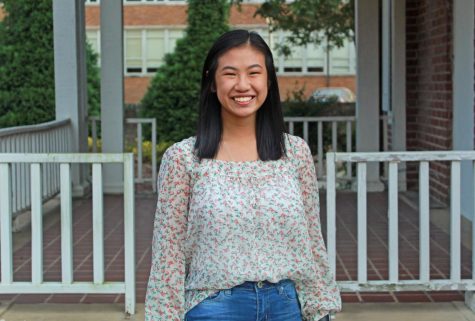 Gina Nguyen, Editor-in-Chief
Gina Nguyen, this year's Editor-in-Chief, is from d'Iberville, MS. Nguyen previously served as the Photography Editor. She is a member of the MSMS Graduating...