Cafeteria Serves Up Thanksgiving Feast
"I got beans, greens, tomatoes, potatoes, lamb, ram, hogs, dogs, chicken, turkey, rabbit…. you name it!"
On Nov. 15, the MSMS student body enjoyed Thanksgiving dinner for lunch in the shared Mississippi University for Women Hogarth Cafeteria. The menu included foods such as, turkey, ham, dressing, green bean casserole, sweet potato casserole, candied yams, greens, creamed corn, mashed potatoes and macaroni. Desserts included bread pudding, apple pie, sweet potato pie and pecan pie.
"The sweet potatoes are really good, the ham is really good and the mac and cheese is extra good," junior Whitney Fairly said.
While the lines may seem to be the longest on Tuesdays and Fridays for chicken and fish, Thursday during the Thanksgiving lunch, the lines were the longest they had ever been. They wrapped around the cafeteria's foyer at least four times, maybe even more. People from all over Columbus and its surrounding areas came out to enjoy this feast. People came from nursing homes, retirement homes, children's homes and daycare centers.
"It's way too many people in this line. I have never seen this many people in here before," said a non-student standing in line.
As people waited in line to enter the cafeteria, the anticipation began to build and mouths started to water.
In regards to the sweet potato pie, junior Samaria Swims had this to say: "The sweet potato pie is delicious. They really showed out today with this food!"
Junior Amyria Kimble also had some positive comments regarding the food. "They should cook like this everyday. This bread pudding is the stuff! I don't even like ham like that, but that's the stuff right there," Kimble stated.
Not only was the food good, but it also seemed to be endless. Junior Tierah Macon said, "Whoo, I can't even finish the rest of this plate. I'm so full!"
Though there were many rave reviews about the food and thanksgiving dinner as a whole, Senior Jessikah Morton and junior Santayzia Anthony did not agree with everyone else.  "I don't eat Thanksgiving food, so it was a whole no for me," Morton said.
"For it to be the cafeteria food, it ain't nothing I wasn't used too. It was alright," Anthony stated.
To conclude everything, Emily Penton stated, "Overall it was nice, but it just made me want my dad's cooking."
Hang on for a minute...we're trying to find some more stories you might like.
About the Contributors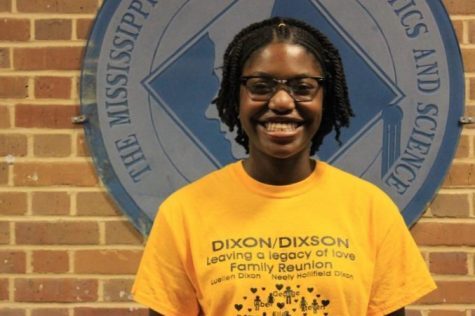 Corrin Dixon, Staff Writer
Corrin Dixon is 16 years old, and she resides in Mendenhall, MS. She is a staff writer in Class of 2020. She is interested in learning, writing, hanging...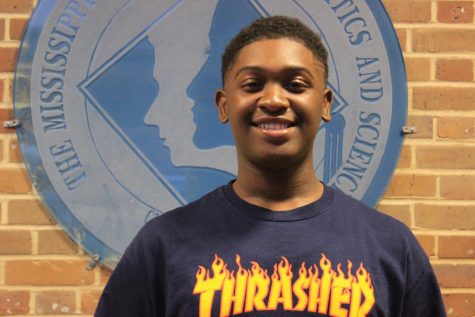 Tyler Branch, Social Media Assistant
Tyler Branch is a senior who is a part of The Vision. He enjoys hanging out with family and friends and showing goats in the 4-H. He is also a part of...