Blue Notes Take The Coast in Veteran's Day Performance
This past Saturday, Nov. 10, the MSMS Blue Notes performed at a Veteran's Day Parade in Gulfport, Mississippi.
The group traveled nearly six hours to Gulfport Friday after classes. The drive included a stop for dinner. They were chaperoned by music teacher Mrs. Barham, history teacher Mrs. Heintz, Residential Life Staff Mrs. Ruth, and bus driver Mrs. Lang.
While in Gulfport, the students explored the beach Friday night. The following day, the Blue Notes performed at the end of the Gulf Coast Veterans Parade.
"It was cool. There were a lot of people circulating through. We had never performed in front of that may people before, so it was kind of terrifying," said junior Sophia Comino.
The students performed at the end point of the parade in a pavilion on the marina. The band and choir performed "Didn't My Lord Deliver Daniel," "In That Great Gettin' Up Morning," and "I Can't Stand the Rain," among others.
"The best part of the trip was hanging out in our rooms the night before the performance. It was a bunch of people I don't normally hang out with, and we talked until really late. It was just fun," Grace-Anne Beech, senior, said of the trip.
Beech added that she felt an added camaraderie and closeness to people she would not otherwise be friends with, which she appreciated.
Senior Alex Baumann said his favorite song was "I'll Take You There."
"It could have been better," Baumann said of the performance. "It was 40 degrees and very windy, so it took a toll on our voices. So, it could have been better, but that is okay."
Hang on for a minute...we're trying to find some more stories you might like.
About the Contributors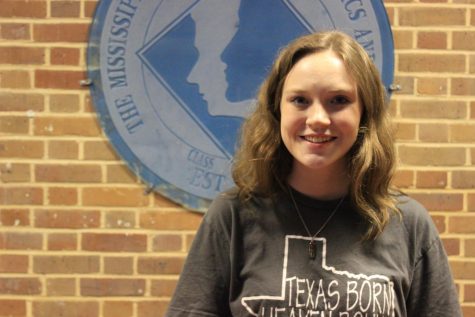 Chylar Gibson, Staff Writer
Chylar Gibson has been writing and telling stories since she was young enough to talk. Her main goal in life is to reach people through her words and...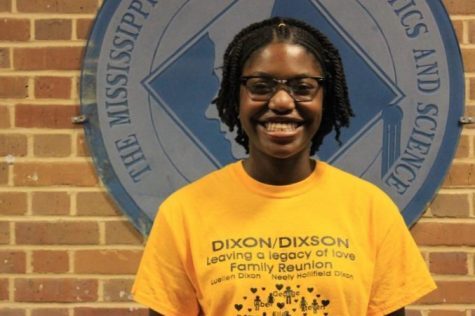 Corrin Dixon, Staff Writer
Corrin Dixon is 16 years old, and she resides in Mendenhall, MS. She is a staff writer in Class of 2020. She is interested in learning, writing, hanging...