Dramatic Performance Students Take the Stage
Hua Chen, Staff Writer
September 17, 2018
On the twelfth of September, Shackleford auditorium thrummed in warm chatter as MSMS students prepared to witness the year's first Improv Night, hosted by Dr.Thomas Easterling's dramatic performance class.
At Improv Night, performers pull suggestions out from the box and read the prompts out; then, those who want to act it organize the skit in  a few minutes and go on stage to act it out. This is the seventh Improv Night hosted by the dramatic performance class.
Easterling, expressed satisfaction in his students' performance.
"The twelve members of the class have been working on improv as a foundation for acting all semester. For it to be good, they have to be willing to make fun of themselves. It's really a difficult and vulnerable thing to do and they've all gotten so much better at it," Easterling said.
Performers junior Cloie Corley and senior Dev Jaiswal both expressed their satisfaction and opinions on their performance Wednesday night.
"Improv Night makes being in a place where education is the number one aspect more fun and standable and lets you to just get away from your daily grind and kind of watch people make fools of themselves on the stage," Corley said.
"I was scared at looking bad, but I think it was definitely a success because we were all laughing and enjoying it," Jaiswal said. "I was also in drama last year, so I have already been through it once. I knew what would happen and I was still nervous, but I think it went really well. People laughed a lot."
Senior Morgan Emokpae also expressed similar satisfaction in Improv night as a spectator.
"I feel like Improv Night was a total success. It was funny and brought a little sass to the mixture. I enjoyed mostly watching the speed dating skit because it showcased all the performers and their acting abilities," Emokpae said. "I thought the class would be boring and all you do is read stuff, but it is an interesting class and I would take it."
Improv Night officially opens the dramatic performance class' first act, with at least two more coming up in this school year's future.
"The first play will be October 10 and related to comedy, for either those to help feel better about themselves, or those to celebrate their victories on the PSAT," Easterling said. "The next one will be December 5, which I'm excited about because it is the Tennessee Williams play. It's going to be a really challenging and tough one."
The class plans to hold two more plays and possibly another Improv Night.
Hang on for a minute...we're trying to find some more stories you might like.
About the Writer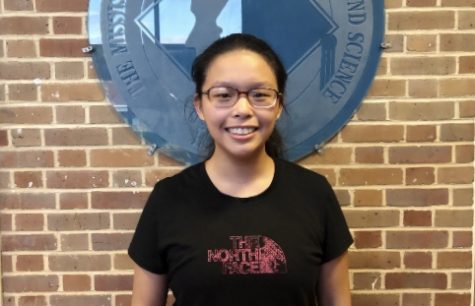 Hua Chen, Staff Writer
Hua Chen, a staff editor for The Vision, is from Lucedale, Mississippi. Currently a junior at MSMS, she spends her time stalking the media, practicing...