Student Athlete Spotlight: Mary Owings
Owings is a defensive player, and is typically playing the left side. She is included in starting lineup of the team and teammates believe she gives one 100 percent while playing. She is also a very loud and supportive member of the Lady Waves. Owings is always giving feedback and suggestions on the field to help her teammates during the game.
Owings has played for the MSMS soccer team for both of her years attending the school. In addition, Owings played soccer at her homeschool, Columbus High School, for one year. While she was at Columbus, Owings also played volleyball from the sixth grade on. She also ran track at Columbus, so she has always been a very active student in her high school years.
Owings uses sports as a way to escape from some of the stress of her schoolwork here at MSMS. "Playing soccer has definitely improved my experience at MSMS. It's nice to have a break from all of the school work and have something non-academic to work hard on. Soccer has also created a family within MSMS, and those relationships have definitely benefited me," Owings said.
Although soccer has improved her experience, it has also provided some difficulties with her time management. When asked about the struggles of managing soccer in her schedule, Owings said, "I definitely find myself trying to work several commitments around each other, but it usually works out."
Being a part of the MSMS Lady Waves is also a big sleep constraint for Owings. "I definitely don't get as much sleep as I could, trying compensate for the practice and game time that could be used for schoolwork. It's all worth it, though," Owings stated.
Although she does face these struggles with being on the team, Owings wouldn't trade the experience. She really enjoys playing soccer and especially playing with the team this year. "I feel really lucky to be able to play with this team this year–it's one of the best teams I've ever played with. We all began working well together pretty quickly, and I'd say it's paid off and our chemistry shows on the field, " she said.
All of Owings' teammate are very appreciative to have her a part of this team. "Mary Owings gives us an enormous advantage on our defensive end, and every game she's at makes all the difference," teammate Mackenzie Umanzor said.
Mary Owings is an essential and very important member of the MSMS Lady Waves Soccer team and an excellent all- around athlete.
Mary Owings, an MSMS senior, sits in this week's student athlete spotlight. She is a member of the MSMS Lady Waves Soccer Team.
Hang on for a minute...we're trying to find some more stories you might like.
About the Contributors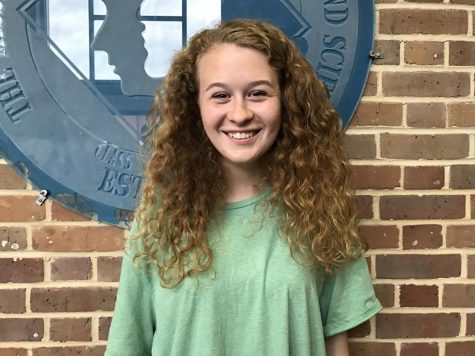 Arin Kelly, Staff Writer
Hey! My name is Arin Kelly. I am a part of the class of 2019 at MSMS. I am a part of the MSMS Vision staff as a staff writer. My favorite past time is...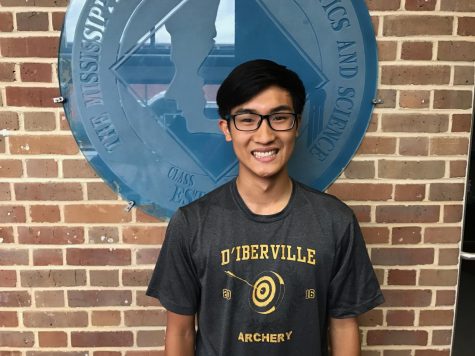 Gary Nguyen, Assistant News Editor
Hey! My name is Gary Nguyen, and I am the Assistant News Editor of The Vision.  You can pretty much describe me in two words – chess fanatic.  Aside...