Athlete of the Week: David "Cade" Burton
Some people say that trying to balance being a good athlete and being a good student is nearly impossible: Cade Burton, however, is living proof that this is false.  Not only can he play a mean midfielder, he also can maintain an A average in AP Chemistry.
Burton, a junior at MSMS, prides himself on being a member of the MSMS Blue Waves soccer team.  He plays roles as needed by his team but is usually an outside-mid in games.
Burton is entirely new to the soccer scene, having only just started playing this year.
"Being a part of the team is a really fun experience for me.  I've never played soccer before this year and I really enjoy it; it's sort of like running but with patterns and more structure," Burton expressed.
However, he also has had experience playing high school intramural sports in the past, as he had played baseball at his home school for six years straight.  Burton does not intend to play soccer or any other sport in college at this time but looks forward to playing soccer his senior year at MSMS as well.
Burton says one of his favorite parts of playing soccer this year has been seeing his team grow.  "
"
At the start of the year, we played pretty poorly and didn't know what we were really doing.  Now, we've made a lot of improvements and are doing much better and acting as a team."
— Cade Burton
Cade's teammates have also noticed this improvement. "Since we've had a lot of new players this season, it was hard to adjust at the start of the season; now, we're doing much better, even against teams with experience.  Cade has been a very key player in our offense and defense throughout the season, and I've noticed him putting in a lot of effort," remarked Devin Chen, fellow teammate.
Cade and his team look forward to completing their soccer season and continuing to improve their teamwork.
Hang on for a minute...we're trying to find some more stories you might like.
About the Contributor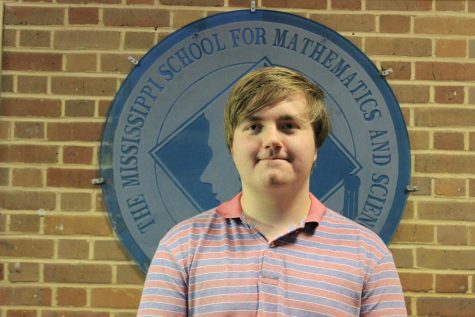 Timothy Lewis, Opinions Editor
Hiya, I'm Timothy Lewis, Opinions Editor at The Vision. Some hobbies of mine include knitting, reading, chemistry, and studying medicine. Sleeping is also...