Athlete of the Week: Reagan Conner
Reagan Conner, MSMS senior and teammate on the Lady Waves soccer team, is this week's Student Athlete of the Week.
The MSMS Lady Waves have scored a significant number of goals–and wins–during the ongoing 2017-2018 soccer season. One noteworthy team member on the field is Reagan Conner, who serves as a constant source of encouragement and support during game time.
This is Conner's second year of playing soccer; she joined the team in the beginning of her junior year at MSMS. She did, however, play soccer in fifth grade, but Conner says she "doesn't count that" as a year contributing to her experience on the field.
Previously, Conner attended Our Lady Academy in Bay St. Louis, where she played a number of other sports.
"I started soccer when I got here," Conner stated. "I played softball for a really long time and went on the varsity team at my old school. I played volleyball for three years and did karate for a while."
"I was an orange belt," Conner added. "Which is pretty lame."
Reagan relayed that her choice to join the soccer team was for several reasons: she enjoyed the health benefits and structure that soccer provides and she also felt that the sport was the best fit for her individual skills.
"I joined the MSMS soccer team because I wanted to stay in shape. I feel like my grades are better when I play sports. It's a stress-reliever, and it forces me to form a schedule and stick to it."
"If I have too much free time, I just procrastinate all day," Conner stated.
Conner also added that soccer fit her individual skills and preferences.
"I can't run. I can't swim. I don't play tennis. So, soccer!"
Along with the many health and academic benefits, Conner enjoys the benefits of playing and working within a team, saying, "I like the team atmosphere. I enjoy hanging out with everybody, like the girls I wouldn't hang out with outside of soccer. You get to know people a different way."
However, soccer also poses many challenges in the highly rigorous and academic nature of MSMS.
"It's a lot harder to dedicate yourself to a team when you live away from home," acknowledged Conner. "Sometime's it's difficult if you have a major test the next day and an away game, but you figure it out. You can study with your teammates and figure out things like that."
"But at the same time, the girls you play soccer with are the same girls that you live with. So these girls become literally like family. You live with each other 24/7. It's a lot more relaxed than other school sports."
She explained, "for a lot of others schools, there's kids on teams where sports is their lives, but everybody here is more chill, and uses it as a stress reliever."
Conner comments that she has learned much more about soccer than just how to play the game. She's learned that, "Communication is key in all aspects of life. If you don't talk with or trust your teammates, then you won't succeed."
Finally, Conner expressed, "I'm very proud of how our team is doing this season. We've been doing very well!"
"Keep up the good work," she said to her fellow teammates.
Hang on for a minute...we're trying to find some more stories you might like.
About the Writer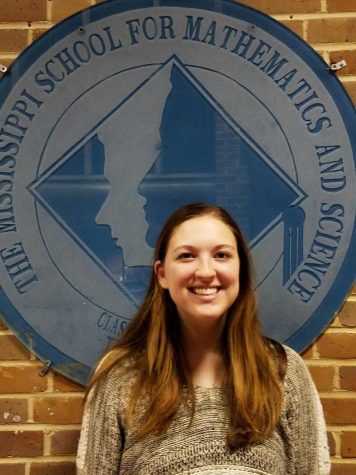 Hayden Stokley, Student Life Editor
Hi! I'm Hayden Stokley, The Vision's Student Life Co-Editor. I'm a senior from Laurel, Mississippi, who loves writing. I'm active in the MSMS Mock Trial team, Photography Club, Yearbook Club, and French Club. I'm interested in pursuing a career in law where I can represent the voices of my community. For now, I'm enjoying doing that same thing as a member of The Vision staff!