Athlete Spotlight: Grace Anne Beech
After a school day of hard work, you might see Grace Anne Beech rushing in her cleats, gyms shorts and a t-shirt, to get to soccer practice on time. This week, we are going to learn all about this first-year soccer player and cross country runner, Grace Anne Beech.
Beech plays two sports at MSMS: Lady Waves soccer and cross country running. Although most might think that this is not her first year playing, she has never kicked a ball across a field with her teammates or run miles and miles each day.
Beech definitely does not regret joining these teams despite going to a school where schoolwork is much more consuming than most regular schools. She is thankful for the sports because they keep her disciplined.
"I wanted a commitment to staying in shape and they both seemed really fun. The practices also help force me to get my work done. Because of how much time practices take up, I have to get my work done. It's also a really great stress reliever," Beech stated.
Beech thinks that she is going to just stick to soccer and cross country for her next year of MSMS and not try any other sports.
"I've tried tennis before, and I'm really bad. I thought about swim, but I really just don't want to wake up that early for practice."
You can really see how much the Lady Waves soccer team means to Beech when she talks about it. The team is like a family to her, and with the girls' soccer record, the future might be very exciting, too.
"Everyone is working really hard to improve, and I think that throughout the rest of the season, it'll show on the field. It's nice to play with a group of girls that work hard and give their all, but also know that having fun is important."
Her favorite part about the soccer team, hands down, is her teammates. She loves that she gets to hang out and get to know people that she would not usually hang out with outside of soccer. The whole team clearly works together and have a great time with one another.
Beech does not plan on playing either sport in college, but she definitely will find the time to play with a ball or run a mile or two in the morning.
Hang on for a minute...we're trying to find some more stories you might like.
About the Contributors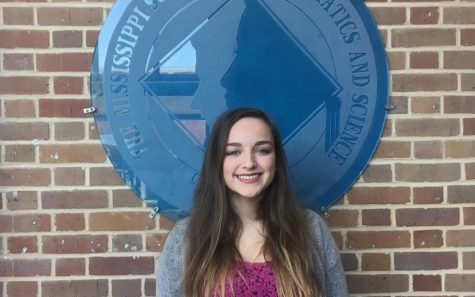 Alexz Carpenter, Social Media Editor
Hello! My name is Alexz Carpenter and I am Social Media Editor for The Vision. I am from Laurel, Mississippi, and I used to attend Northeast Jones High school. This is my second year doing journalism at MSMS, and my passion is focused on the media side of things. Aside from journalism, I love to...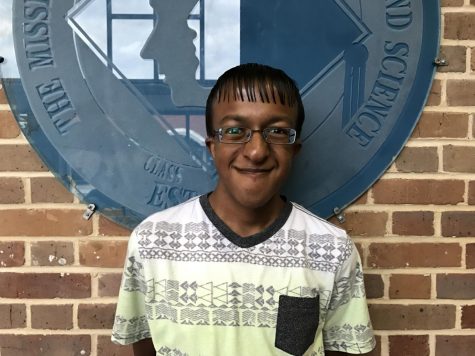 Dev Jaiswal, Copy Editor
Hello everyone! My name is Dev Jaiswal,  and I am from the beautiful town of Louisville. I love anything that has to do with food, languages, words, computers, fantasy books, basketball, and astronomy. Other writing for The Vision, I am an MSMS Senator and a volunteer at the Columbus Boys and Girls' Club. I also do Science Bowl! Looking forward to a fantastic school year!!