Noe wins Mississippi University for Women Poetry Contest
Senior Ava Grace Noe won the Mississippi University for Women Poetry Contest with her poem "The Hallways Are Still Quiet," and read her work on Oct. 19 at MUW's unveiling of a historical marker honoring the first African American students to desegregate the campus in 1966. 
MUW President Nora Miller created the poetry contest to challenge MUW and MSMS students to craft original poems celebrating MUW's integration. A group of MSMS students who completed history instructor Chuck Yarborough's MoreStory Monuments research and presentation project in 2022 proposed the marker's installation.
Noe's poem was her response to an article she read about MUW's integration where one of the leaders of the movement recalled her background and the events which led to the movement. Noe said she was inspired by how the article described how quiet the hallways were when the women arrived at the school as freshmen. 
"It seems like a small detail but significant nonetheless," Noe said. "I walked out of the [Hooper Academic Building] reading room after I read this and noticed that, indeed, the hallways were quiet, but it wasn't because I was leading the movement of the century: It was because everybody was in class.
"My poem is an acknowledgment that things have changed," she added. "MSMS and MUW both welcome everyone to grace their 'hallways of intelligence,' if you will, but [my poem is] also a nod to the fact the fight isn't over, … the idea that change is not only possible, as proven, but also needed. For now, it's our job to focus on our education so we can use the knowledge we've been given to tear down corrupt systems brick by brick."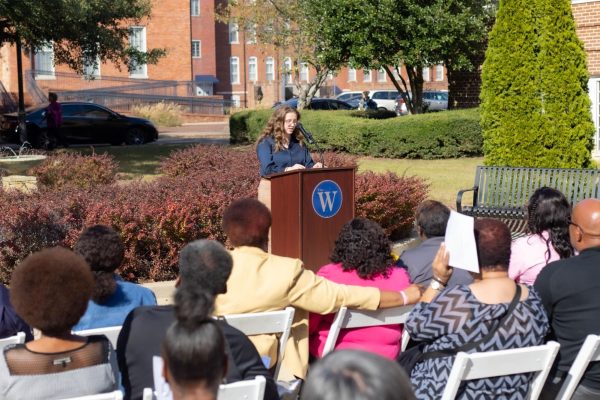 Three MSMS students win the Eudora Welty Ephemera Prize for Creative Writing 
Noe and fellow seniors Tony Bradley and Iris Xue won the Eudora Welty Ephemera Prize for Creative Writing and read their winning work at the Welty Writer's Symposium on Oct. 20. Junior Claire Rizzo also earned an honorable mention for her poem "I Miss Most Those I'll Never Meet." 
The Eudora Welty Ephemera Prize for Creative Writing is an annual competition offered by the Mississippi University for Women in which Mississippi students are invited to submit their works of fiction, essays or poetry. This year's submissions followed the theme "With an Instrument Made of Air: The Transformative Magic of Story " or responded to Welty's short story "Circe" from the "Bride of Innisfallen." Each winner received $200 and sat for lunch with symposium authors.
In MSMS's Creative Writing class taught by English faculty Thomas Richardson, students are required to submit a piece to the competition, but all students were encouraged to submit. 
For Noe, this is her second year winning the Ephemera Prize. She said MUW's program was the first "yes" she ever received about her writing and the Ephemera Prize encouraged her to continue pursuing her passion.  
"Before MSMS, I had mostly given up my dream of writing and had reduced it to little more than a pipedream," Noe said. "Now, I know it's something I want to do until I die, and I credit all of it to Mr. Richardson and the Welty Symposium."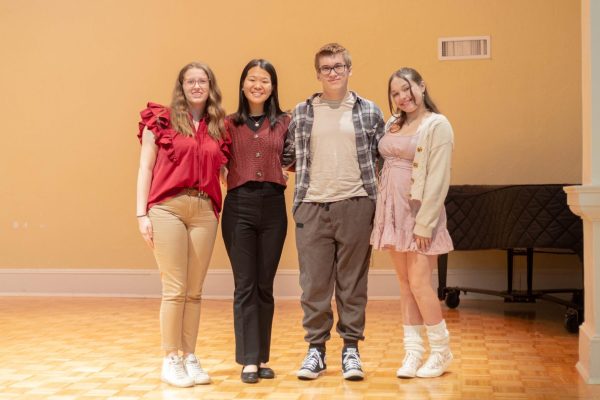 Editor's Note: Co-Editor-in-Chief Iris Xue wrote "Noe wins Mississippi University for Women Poetry Contest," and Student Life Editor Stella Savell wrote "Three MSMS students are awarded the Eudora Welty Ephemera Prize."