Club presidents prepare for virtual Club Fair
Student-led clubs are vital to the MSMS experience. From organizations that are academic to entirely self-expressive, there is something for everyone at the annual MSMS Club Fair. This year, however, Club Fair will take place virtually, as each group's elected officials are creating videos to post onto the school's website.
Many club officials put a lot of time and effort into making their videos. Michael Lu, the co-president of MSMS' Speech and Debate Club, explained that he and his co-president Aaron Wan spent two weeks recording and editing a video to present to the student body.
"Although I'm not completely satisfied," Lu explained, "I like the idea of using videos because it's the best, most engaging way to virtually spread the word of clubs."
Gracie Rowland, the president of Interact and Drama Club, also made sure each of her clubs had a video to show for Club Fair. 
"It's a simple video," Rowland said. "It's a couple of video clips of me inserted with a couple of PowerPoint slides. For Drama Club, it's the vice president, Lily Langstaff, and I just talking about why they should join Drama Club."
Even though juniors are expected to return to campus in October, having Club Fair now is crucial for many clubs. For example, competitions for Speech and Debate start very soon, so competitors need to start preparing early. Lu and Wan do not want to wait until it's too late to begin preparing for upcoming competitions. 
"We don't know when we're gonna be able to get back in school," Lu said. "And competitions start pretty early, like in September, so we need to get going."
Niyah Lockett, president of the Black Student Alliance (BSA) feels similarly. She doesn't think the club will have the same impact on the student body if Club Fair is put off until students are on campus.
"Having a virtual Club Fair will allow for membership to grow more quickly," Lockett said. "If we wait until a physical Club Fair is possible, the BSA won't be able to commence with its plans or activities. This club is all about community and holding that back from students could delay their integration into the MSMS family. We want students to be able to find their 'people' as quickly as possible, as having that group to lean on is always a huge help through the tough times."
Additionally, Lu describes the importance of the skills members build in his club. He believes that even though the club will be online, for now, it will be very beneficial to its members.
"Debate club is about building communication skills, building argumentative skills, and just really getting a better lens of what the world is like right now," Lu said. "It is overall just a lot of fun." 
Rowland, similarly, understands the importance that clubs have on MSMS's student body. 
"To me, clubs are the most integral part of the MSMS ideal of community," Rowland said. "I think that that's where you find friends, that's where you foster camaraderie, and that's where you learn to find yourself by expressing yourself through different mediums. Not trying to salvage at least some of that during a pandemic isn't true to who we are as MSMS students."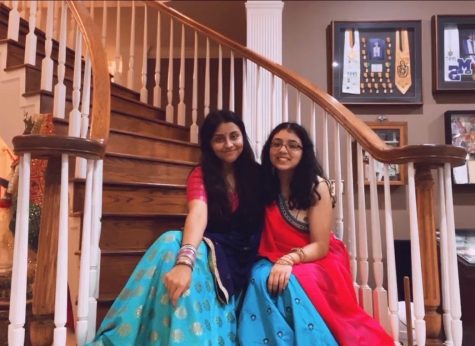 Even though the clubs and their activities may not live up to the normalcy that students are used to, they provide a great benefit to the quality of life as a student.
Since Club Fair is entirely online, club officials must give their all to appeal to prospective members through their videos. This may prove to be quite tricky, but Lu and Rowland are confident that they will be able to not only appeal to students who are considering joining but also keep their clubs interactive entirely through the computer.
"It will definitely be difficult," Rowland said. "But I think that we are creative enough to overcome any challenges."
Lu plans on keeping the club going through engaging meetings over Zoom, and he plans to try and help new members the best he can. Lu, also co-president of Mu Alpha Theta, explained the importance of the programs and lectures on the club. He says that he and the other two presidents, Jackson Flowers and Nina Vo, are planning on having most, if not all, of the programs and lectures through Zoom.
"Right now it's definitely different," Lu said. "Everyone is cluttered with online work, and it's a lot harder to keep track of everything going on, so it is harder for us to do Zooms. However, we plan to keep on going with it."
Lockett plans on having the same amount of attendance, but the club is worried about the amount of participation due to everything being virtual.
"We are worried about participation in club meetings, activities and involvement," Lockett says. "We are trying to make the first semester of BSA as virtual-friendly as possible."
Rowland plans on adamantly keeping up with social media, continuously promoting her clubs, and pushing members to be proactive and take part in the experience of clubs at MSMS.
I will send email after email to ensure involvement," Rowland said. "That's what my seniors did, and I'm so grateful for it, for it helped me make so many friends and so many great experiences."
All of the club presidents at MSMS are trying their hardest to create an engaging and inviting video to present at this year's virtual Club Fair. They are hoping to gain membership from many of the students, even though the clubs will not run as they normally would in person. Regardless of the situation, MSMS students are committed to making the club experience as normal as possible.
"For now, we want to just keep our heads up and stay optimistic for things to be normal in the future," Lu said.