FBLA State competition
Students brought home several awards from the state Future Business Leaders of America state competition in Jackson on April 2-4. This year, 16 MSMS juniors and seniors participated in the convention, and each contestant placed in the top five in their respective category.
Future Business Leaders of America, or FBLA, is the world's premier career-related organization with over 300,000 members worldwide.
FBLA strives to build leadership, career and technical skills, as well as participants' professional network through the plethora of competitive events that it hosts every year.
The competition consists of three levels: Middle level (7th and 8th), FBLA (9th-12th) and PBL (college) and three competition tiers: District, State, and Nationals.
Students first compete at District in their chosen competition category. Competitors choose from a wide array of competitive events such as agribusiness, banking, and financial systems, sports management, parliamentary procedure, etc. They must place in the top six at the district in order to advance to state.
Districts are limited to objective testing, but at state, some categories also have a performance aspect. At State, only the top two places in each event advance to nationals. Third place serves as an alternate.
Placings:
Niyah Troup- Accounting, 2nd place
Devin Chen, Alan Elgin, Millie Perdue- American Enterprise Project, 1st place
Devin Chen- Banking & Financial Systems, 3rd place
Taylor Willis- Business Law, 4th place
Alan Elgin, Millie Perdue, Esmond Tsang- Business Plan, 2nd place
Likhitha Polepalli- Computer Applications, 2nd place
Loveish Sarolia- Computer Problem Solving, 1st place
Andie Nanney- Cyber Security, 3rd place
Lori Feng- Global Business, 1st place
Amber Means- Insurance & Risk Management, 2nd place
Alicia Argrett- Marketing, 1st place
Kaelon McNeece- Personal Finance, 2nd place
Advaith Sunil- Political Science, 2nd place
Dennis Lee- Political Science, 1st place
Ashley Nguyen- Public Service Announcement, 5th place
"It is an incredible accomplishment to place in the top amongst hundreds of other competitors. The competitors that are at State placed in the top 6 in their respective districts, so really our students rank among some of the best among thousands of competitors. I couldn't be more proud of them for taking the initiative to participate in an organization that will help them build the skills necessary for a successful career in the future. A special thanks to the administration for funding as well as Dr. Hester and Mrs. Lang for taking us. Overall great team effort," said Devin Chen, Vice President of FBLA of MSMS chapter and state reporter.
Millie Perdue, President of FBLA of MSMS chapter, explained that FBLA is "a very good experience to build business leadership skills." Perdue also appreciated the work everyone put in. "It's a large competition. All the students who competed put in a lot of hard work and good effort. we are very excited to see what nationals hold!"
Nationals will be hosted in San Antonio this year, and the competition holds promise for scholarship money.
Hang on for a minute...we're trying to find some more stories you might like.
About the Writer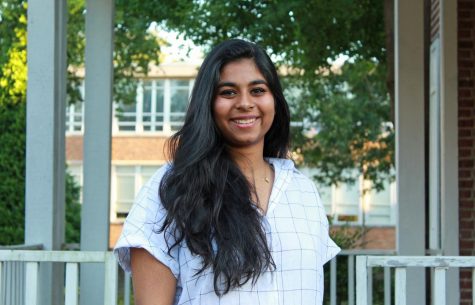 Bryonie Mandal, Entertainment Editor
Bryonie Mandal is from Starkville, MS and is currently a senior here at MSMS, serving as this year's Entertainment Editor. She enjoys playing volleyball,...