Stokley: Mississippi Sex Ed Curriculum Not Sufficient
In 2016, the Mississippi State Department of Education approved a ruling on sex-education curriculum that requires public schools to implement "abstinence-only" or "abstinence-plus" education programs. Surprisingly, this was an improvement from the original legislation that specified no requirements whatsoever, but the state law limits educational programs to only briefly mention the use of contraceptives. The state mandates that curriculum is rigid in what it teaches, which poses a threat to a significant population of high school students.
"Abstinence-only" sex education is reportedly taught in a variety of ways around the state, but for several Mississippi students, the curriculum was not only uninformative–it was degrading and shameful. I've experienced that same feeling. In seventh grade, my adolescent sexual health was diminished to a piece of candy when a teacher instructed my classmates and I to sniff chocolate that was then equated to virginity.
While this may sound unsettling at first, it gets even stranger. A teacher unwrapped a peppermint patty, then handed it to a student. After instructing the student to sniff the piece of candy, she then urged the student to pass it to a friend. The cycle continued.
When the piece of chocolate landed in the hands of the final student, the teacher asked, "Now, would you like to eat that?"
The student declined the offer, and a comparison was drawn: a soiled piece of chocolate was, apparently, just like a person who lost their virginity–unwanted.
According to the Huffington Post article, "Mississippi Sex Education Lesson Reportedly Compares Non-Virgins To Dirty Chocolate," teens across the state have encountered similar experiences, being shamed into compliance without knowing the facts.
Only a year before, Mississippi was ranked first in highest percentage of teen birth rates, and rates have not significantly declined. In light of these facts, a question emerges: Is Mississippi's sex education curriculum sufficient, and if not, what can be done to make legislation more successful in reducing teen pregnancy, birth and STD rates?
There are several problems with Mississippi laws restricting sex education, including that it still fails to be inclusive, realistic and egalitarian in its legislative policy.
Statements like Segment C from 37-13-171, which teach "how to reject sexual advances and how alcohol and drug use increases vulnerability to sexual advances," direct accountability away from teens that make unwanted sexual advances and instead shift focus on "rejecting" sexual advances or blaming party culture.
Not only is the legal terminology not sound enough, the legislation isn't working, anyways. Strict legislation that "moderates" the breadth of sexual education isn't doing anything to decrease teen pregnancy or STD rates. In stark contrast, it seems that the quieter adults stay about proper reproductive health, the worse Mississippi's unfortunate statistics seem to grow.
Approximately 13 teenage mothers in Mississippi give birth per day. Unfortunately, these statistics aren't just numbers. They directly affect each and every one of us, because a state that still struggles to teach its youth population how to avoid getting pregnant is obviously suffering from a lack of intrinsic, vital necessities in its education.
There is an obvious correlation between states whose laws require comprehensive sex ed (read: not just an "abstinence-only" curriculum) and a decline in teen pregnancy and sexually transmitted disease rates. The statistics and data are overwhelmingly obvious. It's time to face the facts. It's time to step up and protect teen health.
Hang on for a minute...we're trying to find some more stories you might like.
About the Writer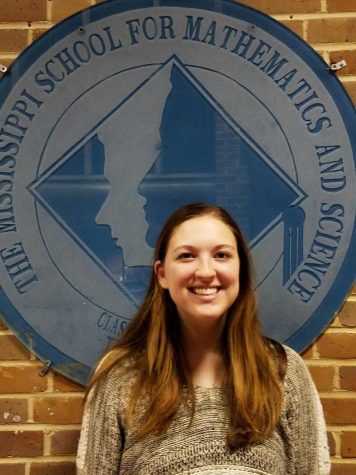 Hayden Stokley, Student Life Editor
Hi! I'm Hayden Stokley, The Vision's Student Life Co-Editor. I'm a senior from Laurel, Mississippi, who loves writing. I'm active in the MSMS Mock Trial...