Fashion Board's Cultural Fashion Show
The Fashion Board has had its first ever Cultural Fashion Show. Students in the club showcased the different cultures and backgrounds through their attire and spirited runway show. 
This event was fun for everyone and several people had great things to say about it.
"
It was amazing, five stars!"
— Cale Upton
Junior Samaria Swims had a favorite model from the show.
"Samantha was amazing; she was the best one."
The students in the club fired up the music and strutted down the runway like they owned it. In groups, they walked down the aisle presenting cultures from various parts of the world. One student, Morgan Emokpae, used this opportunity to show off his Nigerian roots.
"I really enjoyed being in the show. I feel like it showed off the diversity of the school, and I'm always happy to show diversity. I chose Nigeria. My uncle sent the outfit over two months ago, and I was like I could wear this here and I thought it was a great way to share my culture with other people."
The clothes Emokpae wore meant more than just fabric threaded together to make beautiful outfits.
"It's blue, and blue in my specific cultural group– it's like very representative of respect, honor and dignity. That's why I chose to wear this specific color."
 Madison Wypyski is the president of the Fashion Board and was responsible for putting together this event alongside her co-vice presidents Advaith Sunil and August Andre. She wanted to do something different with the club in order to set it apart from the step teams here at MSMS.
"We were like, let's do our own fashion show, and we got thinking and we wanted to highlight something that was unique about MSMS. Which is kind of like our diverse multiculturalism, and that's how we came up with this show."
Wypyski also mentioned her love for fashion and how it allows you to express yourself, and described how she loved to wear "funky pieces." Being around people that share the love of "funky pieces" and clothing, in general, has really allowed her to feel even more comfortable at MSMS.
Fashion Board hopes to host another event in the spring.
Hang on for a minute...we're trying to find some more stories you might like.
About the Contributors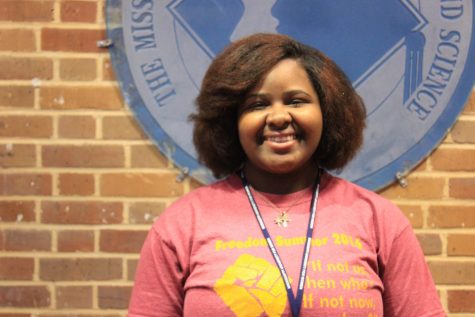 Jessikah Morton, Social Media Assistant
Jessikah Morton is a senior here at MSMS. She is a part of the social media section of The Vision. She is in BSA, Blue Diamondz, Spirit Squad, and she...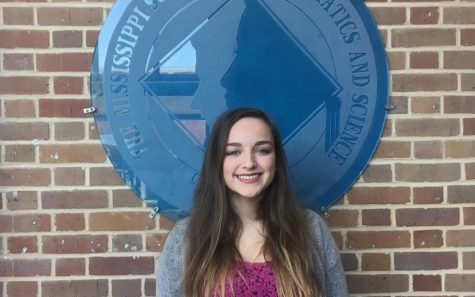 Alexz Carpenter, Social Media Editor
This is Alexz Carpenter. She is the Social Media Editor for The Vision. She is from Laurel, Mississippi, and previously attended Northeast Jones High school....