Students Dance the Night Away at Winter Formal
This past Saturday, Dec. 1, MSMS students and others graced the dance floor in Hogarth for this year's Winter Formal, an annual dance that PLUS traditionally puts together. Though the students were drenched in sweat because of the sweltering heat and humidity, they still managed to make it a night to remember. The dance was themed "I'm Dreaming of a White Christmas."
Since September, the Winter Formal student committee worked relentlessly in order to ensure that the dance will be a great experience. They held weekly meetings to discuss decorations, music selections and the like. 
"As a member of the committee, I think that it turned out great, and we had a really nice turnout," said junior Whitney Fairly. "I'm really glad all of our hard work paid off."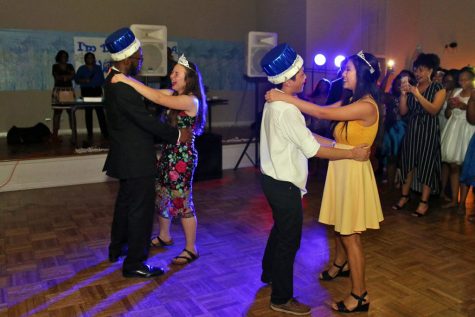 Many of the students believed that the committee and the parents did a wonderful job with the decorations. "The decorations were beautiful," said junior Gina Nguyen. "Being a junior class officer, this gave me the inspiration that I needed since we are in preparation for prom."
Before the dance began, students left campus to take pictures at different venues and to go out to eat. Around 7:30 p.m., the crowd started to rapidly trickle in. After everyone grabbed a bite to eat, they ran upstairs to shake what their mothers gave them.
The DJ played wide variety of music. Everything from Hip-hop, R&B, Pop, line dances and even a splash of Indian music was played. Students with different types of tastes all had their own chance to prance and shuffle all across the dance floor.
"The DJ was so lit," said senior Jessikah Morton. "That was some of the most fun I've had in my life."
At 10 p.m., Winter Formal king, queen, prince and princess were announced. Juniors Reggie Zheng and Gina Nguyen were announced as prince and princess.
"I was really surprised because I didn't expect to win, but, of course, I'm really happy that I did. Even if I didn't win, I wouldn't have cared that much because I never expected to be on the ballot in the first place," said Zheng. "I really thought Kyle or Jude was going to win, but when Mrs. Alexander called my name, I was flooded with excitement and confusion all at one time."
"It was so unexpected," Nguyen said. "I don't usually worry about things like that. I honestly forgot I was on the ballot, so it was really surprising."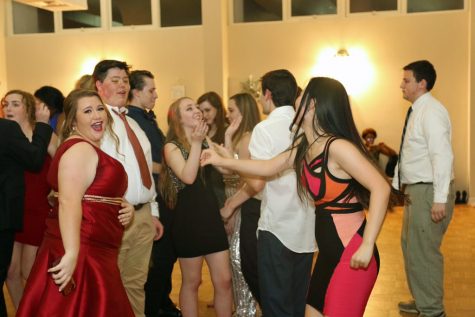 Morgan Emokpae won king. Pulling a 3-peat, Madison Wypyski won Winter Formal queen after previously winning Winter Formal princess and Prom princess in her junior year.
Following the announcements, the royal court had their traditional  slow dance to Ed Sheeran's "Perfect." Everyone else circled around them, waving the flashlights on their phones side-to-side while the royalty gracefully glided across the dance floor.
"The dance with Gina was awkward, but we both had fun and laughed throughout the whole dance," Zheng added. "At the end, we joined the other dancers as we finished 'perfect.'"
Afterwards, everyone resumed to regularly scheduled partying. Students slowly started to migrate downstairs to go to their secondary destinations. Some students, however, stayed until the DJ told them that it was time to leave.
"We all clustered in our own groups, and a lot of us started requesting songs," senior Helen Peng said. "It was kind of a breakaway from all of the heat once everyone started leaving."
The next highly anticipated formal dance, Prom, will be held on April 13, 2019.
About the Contributor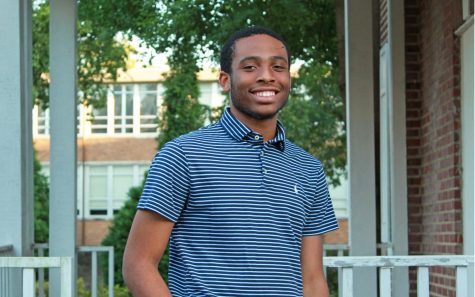 Cameron Thomas, Managing Editor
Cameron Thomas is a senior from the small town of Port Gibson, Mississippi. Serving as this year's Managing Editor and previously a copy editor, he enjoys...