Lewis: Early Decision is for the Wealthy
Gone are the years of the 20th century where higher education only had one admission "plan."  Nowadays, many offer plans such as "Early Action" and "Early Decision" along with "Regular Decision" for the peasants.  Early Action simply offers students an earlier notification of their admissions decision, and there is no real downside to applying Early Action to every school possible.  Early Decision, on the other hand, is a "binding" decision plan: if you are accepted to a college though it, you MUST attend or else suffer financial and educational consequences.  For example, if you renege on your promise to attend, the institution in question will inform basically every college in the United States that you're a flake, so say goodbye to any other offers of admission you may have received.  The one and only "legitimate" way of getting out of an Early Decision commitment is to say that the financial aid package you have been offered is insufficient and that you are unable to pay; however, even this can be arbitrary at times since the decision is mostly left to admissions officers.
Attending to a school via Early Decision is, as a result, effectively only viable to the economically privileged.  If you apply to your dream school via E.D. but can't pay, you've basically screwed yourself; by the time you've notified the school you're unable to pay and received a decision, the deadlines for other colleges will have already passed, leaving you perhaps taking a gap year against your will.  Receiving a notification of acceptance via E.D. means that, per the terms of agreement, you must immediately withdraw your applications from all other colleges, so if you withdraw your apps but later change your mind, too bad!
As counselor Dr. Heath Stevens puts it, "Applying Early Decision can, in a few cases, be alright, but more often than not is a trap for colleges to get students' money".  It is often recommended by counselors and college application websites to visit and research colleges that you're considering applying via E.D.; however, this, too, is an example of financial privilege.  Not everyone has National Merit fly-ins available or cash set aside for plane tickets to New York on a whim, not to mention that parents can be highly hesitant to take time off or let their children travel without them.
While Early Decision can, at times, be a good choice for a well-prepared student, the option as a whole is essentially yet another way colleges with millions of dollars in endowment to steal even more money from an increasingly poor student populace.
Hang on for a minute...we're trying to find some more stories you might like.
About the Writer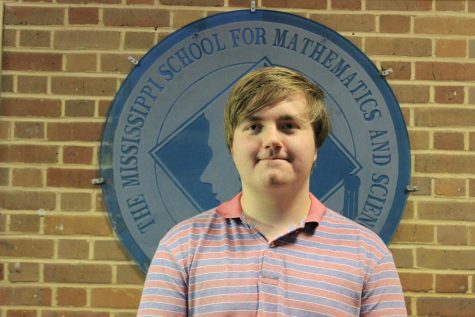 Timothy Lewis, Opinions Editor
Timothy Lewis is the Opinions Editor for the 2018-2019 school year for The Vision.  His hobbies include knitting, reading, napping at odd hours, and overdosing...