Liz Huynh Just Can't Stop Giving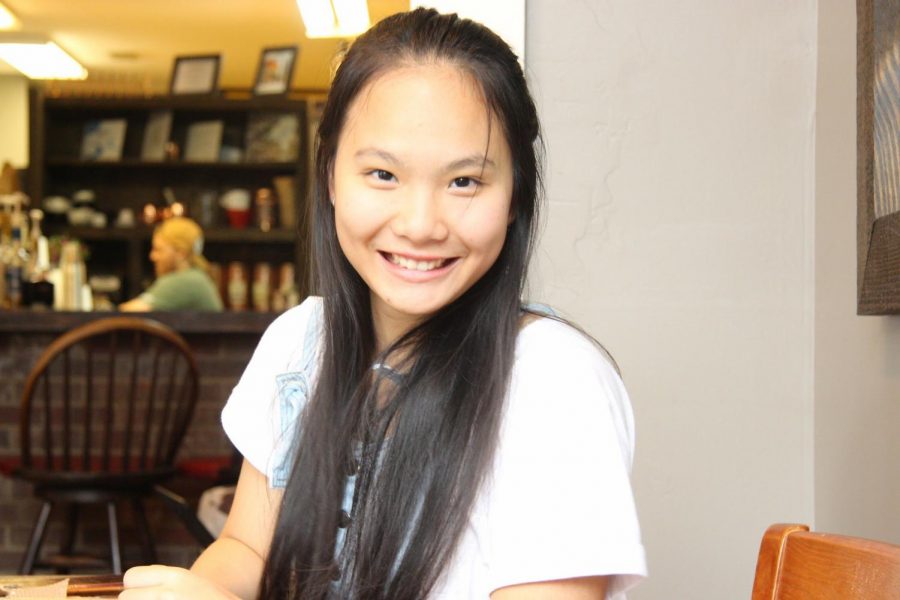 While blissfully walking down the crumbled sidewalk on her way to Coffee House on Fifth, she immediately comes to a halt; she knows she is about to cross paths with a golden retriever. She kneels down on one knee and opens her arms to embrace the dog because she can never resist the urge to pet a furry creature. As it prances towards her, she comes to the realization that she is in Biochemistry, daydreaming the entire time.
"Who is this she?" one might ask. Why that 'she' is none other than Luong Huynh, more commonly known as Liz.
Born in Ho Chi Minh City, Vietnam, and hailing from Pascagoula, Mississippi, Liz Huynh is known as one of the campus sweethearts. You would probably find her "struggling to do one squat" at the gym, surveying clothes at Walmart with a friend or even attempting to figure out how to start an IV line using her IV kit inhabited in the back of her car.
Huynh's favorite quote is from "A Streetcar Named Desire," and it says, "I have always depended on the kindness of strangers." Her happiness comes from doing good deeds for others and seeing them happy.
"The strangers at the airport who helped me find my departure gates or the kind men and women who held doors open for me have always made my day brighter. Each person that I have had the honor to know has shaped the person that I am today," Huynh explained. "Because others' kindness has brought me happiness, I feel obligated to return this kindness and hope that my tiny effort would also help make someone else's day a little brighter."
One would think that she would stop giving after spreading joy and happiness to each and every one of her peers, but she doesn't stop. Huynh makes it a part of her daily routine to give back to the community and finds joy in doing so.
"I enjoy volunteering whenever I have the opportunity to. When I volunteer, I talk to and learn from different people in the Columbus community–something that MSMS students don't get to do often on campus," Huynh said. "Even when the volunteer events do not involve interacting with other people such as organizing clothes at a non-profit thrift store or scrubbing buckets. The tasks are simple and hands-on, which is great for winding down after some stressful weeks at MSMS."
Huynh is a very active member of the MSMS community. She is one of three presidents of Mu Alpha Theta, with her focus specifically on outreach. She is the secretary for Model Security Council and one of the volunteer coordinators for the SGA cabinet. Huynh is also apart of Wags and Whiskers, Boys and Girls Club, Future Physicians of America (FPA) and Women Influencing Lives through Literature.
Huynh spends a lot of her time preparing her mind for her future, for she plans on going into the medical field. During her free time, she reads fictions about medicine or ethics. She also shadows Dr. Rossenblatt at the Good Samaritan Clinic. After college, she wants to attend medical school, specializing in Emergency Medicine. Afterwards, she hopes to either serve in the military or enter an international non-profit organization such as Physicians Without Borders or the United Nations.
"In my perspective, I think that medicine is a very powerful and fulfilling profession," Huynh said. "Apart from the compelling science, the patient-physician relationship is one of the most sacred and trusting relationships. Physicians do not only treat their patients for physical illness. They also listen to their patients' stories and advocate for them."
"
No matter where I venture in life, I know that I will always have a second family to come back to in hard times. I am eternally grateful. "
— Liz Huynh
Though she might be a proud advocate for service, Huynh's favorite MSMS ideal out of the four (scholarship, creativity, community and service) is community. Through her struggles in adjusting to the rigor of MSMS, she says that the support that she received from her teachers and friends have kept her going.
"Simply put, Liz is extraordinary. She is one of the most uniquely curious, reflective, empathetic and resolute individuals I have ever met," said senior Maria Kaltchenko. "I am incredibly lucky to be able to call her my friend and learn from her every day."
Huynh advises juniors to stop striving for success and to start striving for genuinity because through genuinity, they will find personal success.
"We tend to get caught in the need to succeed– blindly throwing darts at a million targets and juggling between classes and extracurriculars while running on less than 5 hours of sleep," she explained. "Although challenging yourself is good, I think it's important for us to know what we should value and choose our battles that would help further our ability to do the things we love."
She also had a few words to share with her fellow classmates:
"I can't wait to see all the interesting lives that each of us will lead. I don't have any advice, but I hope we will all continue to be happy and kind!"
When she makes it to her destination, Coffee House on Fifth, after stopping several times to pet dogs, she sits, wondering whose lives can she touch next… then, she realizes that it's time to leave Biochemistry and go to her next class.
About the Contributors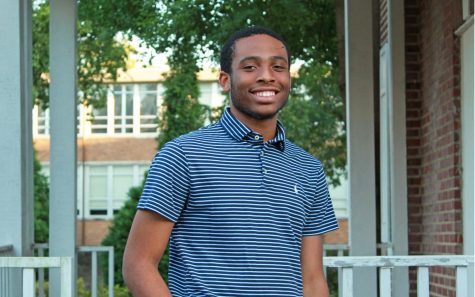 Cameron Thomas, Managing Editor
Cameron Thomas is a senior from the small town of Port Gibson, Mississippi. Serving as this year's Managing Editor and previously a copy editor, he enjoys...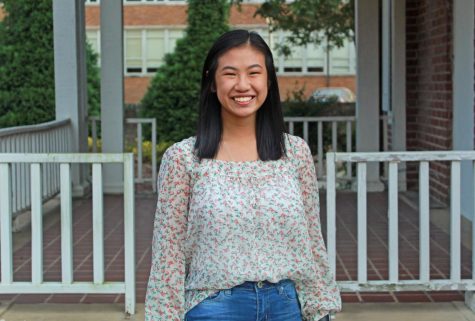 Gina Nguyen, Editor-in-Chief
Gina Nguyen, this year's Editor-in-Chief, is from d'Iberville, MS. Nguyen previously served as the Photography Editor. She is a member of the MSMS Graduating...