Lori Feng Shows What MSMS Has To Offer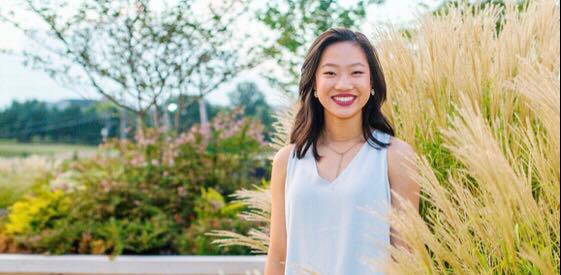 Lori Feng, a senior here at MSMS, moved to Starkville, Mississippi, from California and Washington when she was in seventh grade. She is Miss Distinguished Young Woman of Mississippi this year and an emissary to the incoming junior class.
Feng says it was hard to adjust to life in the South. There were a lot of stereotypes and political barriers she needed to sort through. She had difficulty understanding southern accents and the large variation in political views from the ones she'd known all her life. However, the struggles of readjusting helped her grow a lot. She says that moving has aided her in becoming open-minded about various things. She better understands how to coexist with people of opposing viewpoints, and she now knows how to be respectful among disagreements. It also taught her that "Life is what you invest yourself into," meaning that in order to enjoy life among change, you must truly immerse yourself in the culture of where you are.
"
Life is what you invest yourself into."
— Lori Feng
Feng came to MSMS for an academic challenge. When she moved here, she immediately heard of and became interested in the school. Although during her freshmen year at Starkville High School, Feng became invested in the Speech and Debate team. Since MSMS does not offer such an activity, she was hesitant to come, but she applied anyway.
In tenth grade, Feng was given the chance to go to Washington, D.C., to compete in the National History Day competition. Starkville High School was supposed to pay but revoked that investment upon finding out about Feng's application to MSMS. It was then that Feng decided she must go to MSMS. She felt that she was only a number–a statistic–at Starkville High, and she wanted to be more. Lori knew that at MSMS she could thrive despite any weaknesses and that she would be appreciated for who she is as an individual, not for money she was bringing the school by her attendance.
Feng is not quite sure where she wants to go after graduation, but she knows that business in social enterprises is her main goal. For this, she may major in political science, finance or business analytics. If she had to pick a college to attend, it would be the University of Pennsylvania for the Wharton Business School.
Finally, Feng wants to offer a small piece of advice to the class of 2020. She says, "Soak in all of what MSMS has to offer, because it's easy to get caught up in stress, classes and extracurricular activities, but MSMS has so much more to offer than just its classes."
Hang on for a minute...we're trying to find some more stories you might like.
About the Writer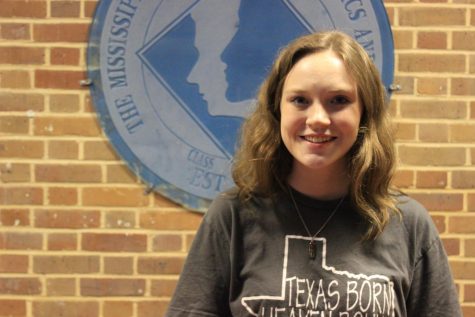 Chylar Gibson, Staff Writer
Chylar Gibson has been writing and telling stories since she was young enough to talk. Her main goal in life is to reach people through her words and...