Juniors Take the Stage for Senior Tribute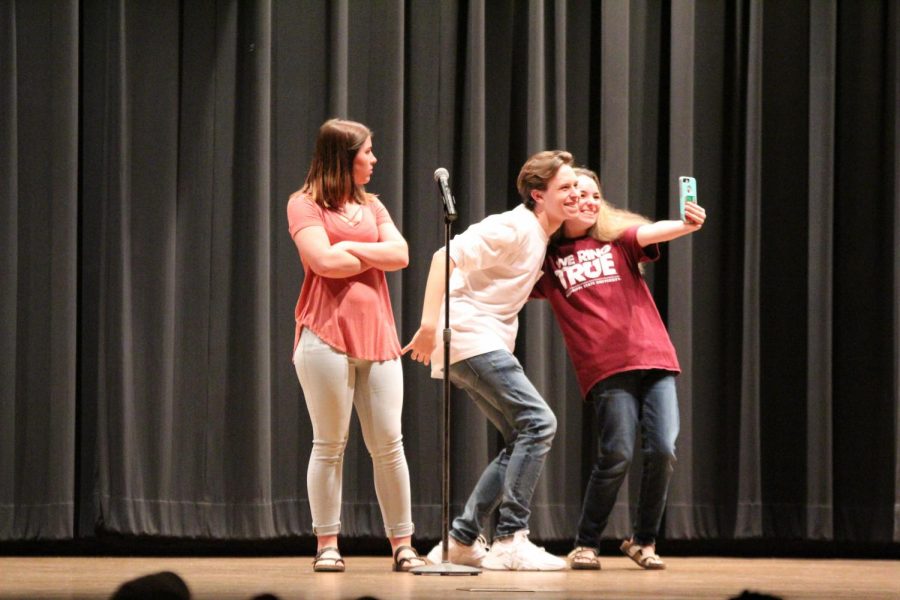 Alumni from the class of 2018 traveled from all corners of the country to attend this year's Senior Tribute in Nissan Auditorium, held on Saturday, Jan. 12. Every year, MSMS pays "tribute" to graduated seniors by organizing a series of skits portraying the most memorable moments from the previous school year. Current SGA president and Alumni Affairs Secretaries cast members of the current junior class to represent recently graduated class. This Senior Tribute was no different as the class of 2020 represented the class of 2018.
Towards the end of the first semester, juniors were assigned a certain "grand-senior" (a term MSMS students like to use to refer to students in a class two grades ahead) based on looks, mannerisms and traits. After facing many difficulties with getting the perfect cast, with several students dropping out at last minute, many juniors had to play two roles, and more seniors were cast in the roles of their seniors.
"
If I were a senior, a senior I would be; If I were a senior, I would be…"
— Victoria Gong
The secretaries were sure to highlight various moments from throughout the entire school year: traditions, catch phrases and a few inside jokes that only a few people would understand. After much deliberation, the secretaries narrowed it down to five skits: the "Brugs," the main group, Blue Knights, Couples Walk and a rap battle pitting the Mock Trial team against The Vision.
On Saturday, members of the class of 2018 gradually arrived early in order to see their old classmates and to meet their grand-juniors. Promptly at 7:00 p.m., the program began.
It kicked off with the students each walking to the microphone and introducing themselves as the alumni that they were playing after Victoria Gong sang the repetitive tune, "If I were a senior, a senior I would be; If I were a senior, I would be…" Some students simply just went to the microphone and said the name, while others embraced their characters a bit more.
Senior Jonathan Shelton wore a pair of oversized shorts as a dress in order to get in character for his senior, Drew Lindsay. "That was something Drew did a lot. He would just walk around the halls of Frazer in his 'dress,' and it was hilarious. I had to do it," Shelton said.
Continuing the program, students lined up for the first skit, Couples Walk, which showed some of the most memorable aspects of each relationship involving a member of the class of 2018. The audience was overwhelmed with laughter as they were being reminded of some of the relationships that took place throughout the previous school year.
Following couples walk, the Blue Knights, the MSMS male step team, skit went under way.
"When writing the script, I tried to remember the behaviors of each one of my senior Blue Knights," said Blue Knights President, Ezra McWilliams. "I tried to cluster up some old memories and funny guy talks that we had a practice. Overall, I think it was great. I even heard a few chuckles from the crowd."
Afterwards, they slid out the table and chairs for the main group skit. The "main group" was a group of seniors and juniors that was chosen as one of the featured skits because of all of the drama that took place throughout the year. The "Brugs" skit followed it, highlighting one of the closest male friend groups in the 2017-2018 school year.
"In the skit I wrote, the 'Brugs' skit, I threw in moments from the first day and the last day. I also tried to tell a bit of the history of how the name of the group came about," said Loveish Sarolia, former "Brugs" member.
The program ended with the rap battle: mock trial versus The Vision. The two groups exchanged disses while rhyming to a beat played by Advaith Sunil.
Due to a few difficulties, the dance that was supposed to be held afterwards in Shack Auditorium was cancelled.
"Senior tribute was a fun but nostalgic night. To see a lot of my classmates all in one place and to hear about them doing so well," said alumni and former SGA President Gary Nguyen. "It reminds me of how much we've grown since our times at MSMS. Our two years may have been filled with peaks and lows, but at least we got a chance to look back and laugh a little before we move on to greater adventures."
Current juniors are excited for next year's senior tribute, for they get the opportunity to plan the program themselves. "It was so fun watching the senior tribute. Some moments were funny and some I didn't get, but I guess I wasn't really supposed to," said Junior Class President Alisha Burch. "I can't wait until we get to embarrass our juniors next year."
SGA President Lori Feng is also anxious to see what this year's juniors have up their sleeves. "Every year, the graduating class looks forward to seeing how badly we get roasted at tribute, and I'm excited to see what is in store for next year."
About the Contributors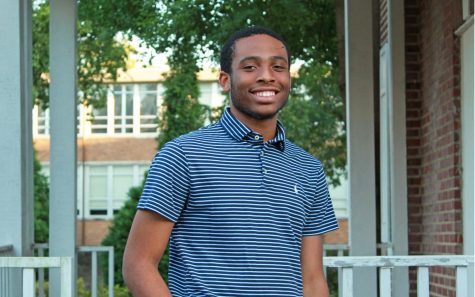 Cameron Thomas, Managing Editor
Cameron Thomas is a senior from the small town of Port Gibson, Mississippi. Serving as this year's Managing Editor and previously a copy editor, he enjoys...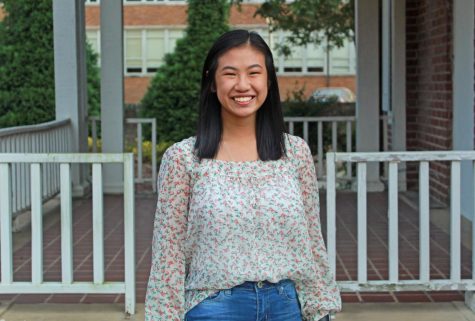 Gina Nguyen, Editor-in-Chief
Gina Nguyen, this year's Editor-in-Chief, is from d'Iberville, MS. Nguyen previously served as the Photography Editor. She is a member of the MSMS Graduating...