MSMS Students Attend Columbus Annual Christmas Parade
Last Monday night, Columbus, Mississippi held its annual Christmas parade of sparkling lights, waving children, and booming bands.

Women, men, and children lined the sides of the streets, despite the cold, to witness the festive parade floats that never fail to impress. One float in particular possessed an interesting cartoon character with some interesting dance moves that some people found amusing.  

"

"

One float had Minnie Mouse on it Dabbing and doing the Backpack. She ran out but it was funny, I loved everything about it"

— Kaitara Baker

Minnie Mouse wasn't the only character that graced the parade with their appearance. Mrs. Claus, the Grinch and the Paw Patrol made guest appearances as well. There was even a Grinch on stilts.

There was more to this parade than people on floats dressed as renowned Christmas icons.

"

"

I loved the lights, they are wonderful, so colorful, it just fills me with the Christmas spirit"

— Aja Ceesay

.

Every car, truck, bus, or trailer full of children twinkled with some form of light. It captivated the attention of all the spectators but not as much a one guy who skated in a pair of light up sneakers. Ceesay also expressed her love for witnessing such festive attire.

Another student who attended Columbus High and was a former member of the band described how she felt being on the other side of the parade.

"It feels weird not to be with my friends marching in the band. I miss them," junior Tierah Macon said before she cuts away to wave and say hello to her former classmates. "They did a good job, though. I loved it."

She continued to smile and wave at her friends as they passed. Her school pride hasn't died upon leaving, which is something special because she now has a community both with the students at her old school and with the students at MSMS.

The parade was a way for Macon to reconnect with her friends and she took in every moment of it.

One of MSMS's own also participated in the Columbus Christmas parade. Distinguished Woman of Starkville, Lori Feng, festively dressed with Christmas socks and a Santa hat to match, sat atop a car gracing us with her presence.

"I also loved when we saw Lori she was so pretty, the lights were amazing, the bands were great. If you didn't come you really missed out," Samaria Swimms said.
Hang on for a minute...we're trying to find some more stories you might like.
About the Contributors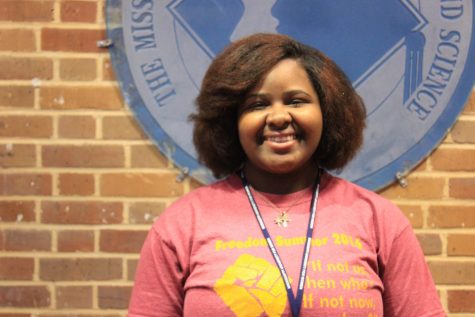 Jessikah Morton, Social Media Assistant
Jessikah Morton is a senior here at MSMS. She is a part of the social media section of The Vision. She is in BSA, Blue Diamondz, Spirit Squad, and she...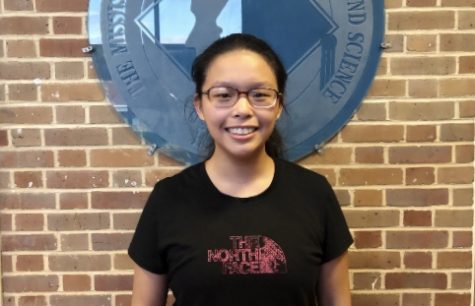 Hua Chen, Staff Writer
Hua Chen, a staff editor for The Vision, is from Lucedale, Mississippi. Currently a junior at MSMS, she spends her time stalking the media, practicing...