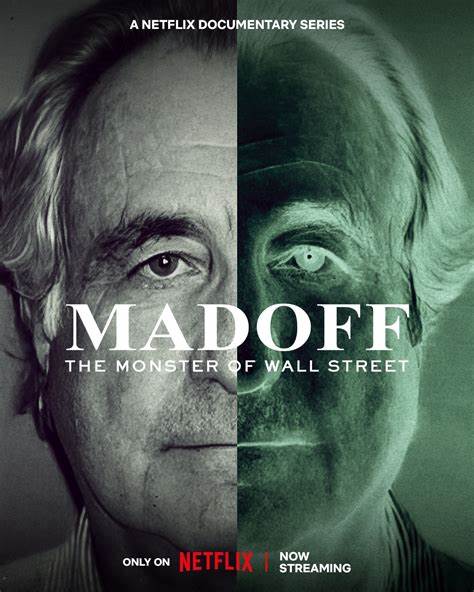 Revealing the intricate events behind one of the world's largest Ponzi schemes, Netflix's newly released documentary series "Madoff: The Monster of Wall Street" consists of four hour-long episodes delving into the twisted tale of scheme mastermind Bernie Madoff. Different from the usual grotesque murder documentaries, the series is a complex maze of economic and social twists that challenges viewers to stay focused.
Director Joe Berlinger, renowned for capturing unique perspectives of victims and perpetrators in several previous true-crime series, leads the series under his perfect stylistic guidance. In each episode of "Madoff," Berlinger depicts an eerie, yet accurate, reenactment of the story through interviews and running footage of Madoff's trial deposition.
As the plot unfolds, the series fleshes out Madoff's personality across a wide range of lavish settings that construct a stylistic presentation for viewers that factually replicates his former life gilded by Wall Street earnings. In addition, this design emphasizes the drastic change between Madoff's Long Island mansion and his prison cell. With the dark, ambient music common to Berlinger's documentaries, the setting is complete.
The cinematography throughout the series is spot on, portraying a visual story without overwhelming viewers with unnecessary bells and whistles. Berlinger shot smoking background scenes of office buildings and cities to emphasize sophistication and glamor for the film's theme. Additionally, for character introductions, Berlinger includes a tight close-up shot of characters smoking a cigarette. Somewhat akin to the widespread use of smoke in horror and thriller films, the show's murky atmosphere adds thrilling depth to Madoff's cutthroat success.
While the technical production of the series is practically flawless, the plot drags. Although historically accurate, the storyline could have easily been summarized in two or three episodes. Repetition is frequent, and the series quickly lost its momentum for Madoff's evil scheme by the end of episode two. When the series's main attraction, Madoff's capture, finally appears in episode four, the audience finally realizes a principal frustration with the show — that three episodes-worth of defrauding thousands of people resulted in Madoff simply surrendering himself to authorities.
In tackling Madoff's scheme, the series also addresses a controversial lack of regulation and management from the Securities and Exchange Commission. While the organization did contribute to Madoff's exponential success, the series paints a vague picture that distracts from the man himself. Viewers, provided with a typical young-kid-with-a-bad-childhood background and dramatic reenactments, lose sight of Madoff's realistic but monstrous character.
Nonetheless, the series's concept is one of a kind in the industry. For viewers tired of the same old true-crime and criminal psychology shows, "Madoff: The Monster of Wall Street" introduces a new and unfamiliar realm by incorporating economics.
So, what's the series' message? 
"Even if God sends you a resume, check the references."