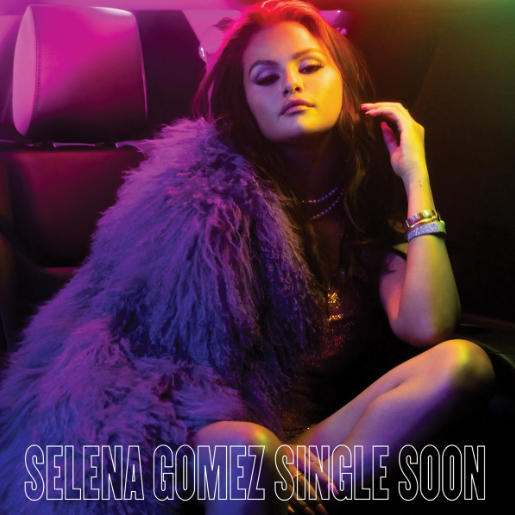 Selena Gomez's new song "Single Soon" marks a new chapter of her life by coming to terms with her single era. The poppy anthem is a stark contrast to her most recent album, 2020's Rare, a more vulnerable and personal look into Gomez's life. This shift in musical energy seems to mark the start of a new era in Gomez's music and love life. 
Last month, Gomez dropped her highly anticipated song "Single Soon," her first song since releasing "My Mind & Me" in Nov. 2022. However, the upbeat early 2000s sound of "Single Soon" shocked many fans as it is a complete shift in the musical style Gomez followed for the past couple of years, considering in both "My Mind & Me" and Rare the singer is very open and raw about her love life, mental health and the ups and downs in her career. 
The sound of "Single Soon" closely mimics her musical style from earlier albums, including 2013's Stars Dance and 2015's Revival, making it almost a tribute throwback to her early career as a singer and songwriter. The upbeat rhythm of the song is reminiscent of songs in Revival, such as "Me & The Rhythm," and "Save The Day," from Stars Dance. 
"Single Soon" acts as a bridge for Gomez to come back to her original pop and upbeat style. In an interview with Uproxx, Gomez said her next album will be "more happy." 
"There's not one sad song on my album — and I don't mean that in a way, like, everything is not full of meaning because I think even the most poppy songs can have heart," Gomez said. "I want that to come across, but I genuinely don't feel like I have anything in me to write something negative. It just doesn't match with where I am anymore."
While some may love the dance and party feel of the new single, others may feel their expectations fell short with no apparent deep meaning to the song. The lyrics themselves are short and blunt and Gomez's voice is very breathy and lacks emotion. The lyrics are also quite repetitive even though the song is just less than three minutes long. 
Whether you're a fan of the song or not, Gomez's new outlook on her love life and life as a whole is a beautiful and admirable change highlighted throughout the song. Through the years, Gomez's music has given us an insight into her fun and bubbly teenage years and sad heartbreak and struggles. Now with this new song, we get to see Gomez's re-emergence. In an interview with HuffPost, Gomez said she has finally learned how to embrace being single and in love with herself. 
"I think everybody goes through the phase of, 'Oh, it'd be nice to … have someone,' and I get that," Gomez said. "But you know, I'm just enjoying where I'm at, and I just want to be happy with who I am so that whenever that person comes into my life, I can just have them add on to me instead of being this insecure …  person that I normally used to be."
To all those going through a breakup or still in their single era, "Single Soon" celebrates a different outlook on being single by highlighting it as a time to grow and appreciate ourselves as whole people without the worry of someone else. Instead of longing for love, this song finds the joy in being alone and marks the start of a new era fans can eagerly anticipate.