Students petition to transition into pass/fail grading system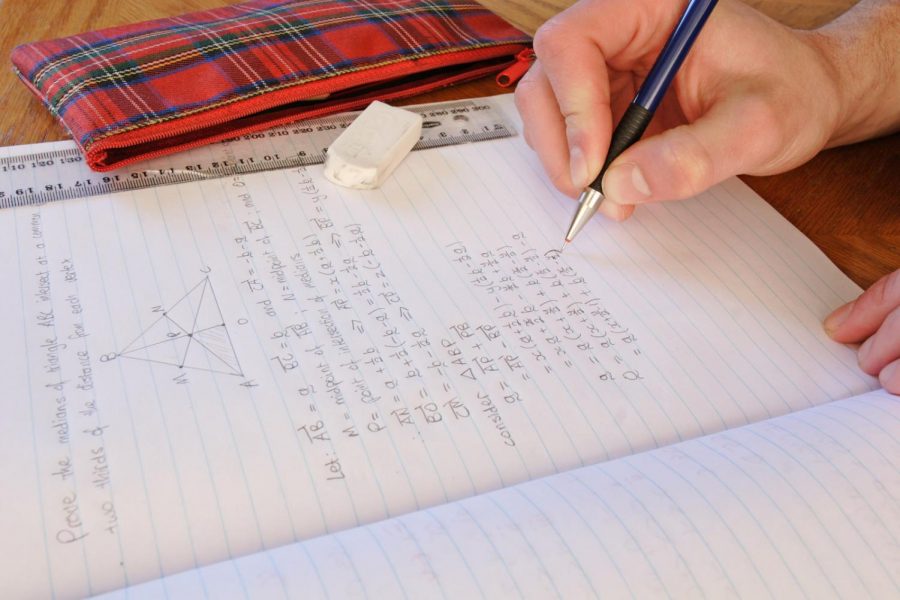 In light of the recent COVID-19 pandemic, schools across the country, including MSMS, have transitioned to virtual/distance learning. Due to this sudden change of events, two MSMS juniors, David Gipson and Gracie Rowland, took the liberty of starting a petition asking for MSMS to begin implementing the pass/fail system.
The implementation of the pass/fail system would mean that students would not receive a numerical or letter grade. They would simply be marked on whether they passed (P) or failed (F). If they pass, students keep their current GPA, and if they fail, students would have to retake that particular class. Like most colleges have recently, Rowland and Gipson proposed an optional system where students who wanted or needed the pass/fail system could use it while others could still use the traditional system.
The "spontaneous idea" of the petition sparked in Gipson's mind, and he called Rowland immediately to get it started.
"I was reading an article on how the top universities were changing to pass/fail, and I thought to myself, 'Wow, that'd be a great thing for MSMS,'" Gipson said. "I realized that not everyone is able to make the same transition to home life and online learning as others, so I felt that this would be a way to level the playing fields for the disadvantaged students. While I did realize that teachers were being more lenient, sometimes this just isn't enough."
"
..not everyone is able to make the same transition to home life and online learning as others, so I felt that this would be a way to level the playing fields for the disadvantaged students."
— David Gipson
Though they both may or may not have been having issues with the current learning and grading system, they recognized this as an issue "bigger than [themselves]."
"We believe that equality should be prevalent in every aspect of schooling, and MSMS has always beautifully risen to that challenge. However, because of online learning, equality is no longer being upheld," Rowland said. "I haven't had a difficult time with online schooling because I have moderately good internet, plenty of food, a safe environment, and a stable relationship with my family. Some of my classmates, however, are not in such a fortunate position as I am."
Students admitted to having to babysit as well as deal with many other issues that come with being at home that conflict with online learning. Senior Raven Day has had difficulty in dealing with the transition from residential to virtual school.
"All students don't have good home environments, myself included," she said. "Some kids just learn better in the classroom, and I am one of those, too. The last thing I want to be worried about right not is how I am going to keep my grades up while taking care of things around the house, especially since I don't know if I will be walking across the stage in May."
On the other hand, many students opposed the implementation of the pass/fail system. Junior Ian Avant challenged the student body to think before signing the petition, resulting in a debate among the student body in a mass email chain.
"While I agree that the current grading system may put students with different needs at a risk of lowered GPA and undue stress, it is important to consider the possible outcome of making petitions like this to the faculty as it may have consequences beyond the noble cause of relieving intense stress off of the students and faculty," Avant said. "Our teachers and faculty have been very accommodating when it comes to time, stress, and even the larger issue of a slow or nonexistent internet connection."
The initial statement of the petition did not mention the optional aspect of the implementation of the system, so many other students were wary of the pass/fail system because it would deprive them of the opportunity to raise their grade point averages (GPA).
However, according to a panel of college admissions officers hosted by the Compass Education Group, the impact of COVID-19 will change 2020-2021 application review process drastically. Many colleges will revert to test optional, and high school GPAs will not hold as much merit because of how differently high schools have handled this situation across the country. The article says that top colleges will put more emphasis on other aspects of the application process:
"In short, the underlying attributes that internships or programs reveal about a candidate (passion/expertise in a field, commitment to a community, leadership experience) are really what readers are looking for anyway, and those attributes are as relevant as ever.  The challenge now is how to express them, and that's the opportunity in this adversity. Students can act on this opportunity to demonstrate creativity, ingenuity, and leadership by finding new ways to express their interests, and even by taking time this summer to do more exploring of themselves and their interests."
The issue was supposed to be discussed in a meeting with SGA officers. SGA Vice President Vayd Ramkumar took note of the student body's concern about the situation and said that he would be sure "to divulge the extent of student concern to Mrs. [Kelly] Brown whenever that meeting comes about."
Brown sent an email to the student body the following morning responding to their concern. A poll among the MSMS faculty brought about the decision to not implement the pass/fail system in any way.
"I am aware that a petition went out among the students to ask for [the pass/fail system].  That is not happening at this point. Teachers do have the flexibility of weighing grades differently, of cutting back on number of grades taken, etc. While some universities are going to pass/fail, we do not believe that this is in the best interests of you as students moving forward," Brown said. "MSMS is still your school.  You are still brilliant scholars who applied and were chosen to attend. We may be separated physically but we are a community that continues — just ask our alums. I say let's hunker down and show the world that MSMS has what it takes to still be the shining star that it is."
MSMS has alternative sources for students who don't have computer access or wifi, and the counselors are offering consistent services for students who may need it.
Gipson and Rowland were disappointed yet understanding.
"I respect Mrs. Brown's decision to not install the pass/fail system. However, I do wish that she had allowed David and I to make our presentation to her as we had planned, as I feel as if every decision should be accompanied by all the facts and the students' [perspectives]. I am not in a position of power, so I respect those who are."
As of right now, there seems to be no plan of further discussion on the implementation of the pass/fail system.
About the Writer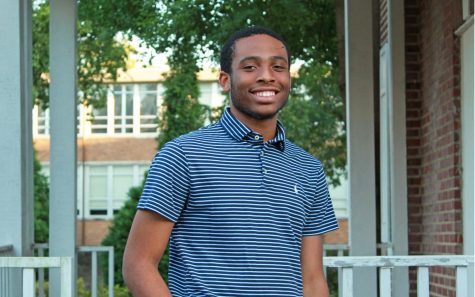 Cameron Thomas, Managing Editor
Cameron Thomas is a senior from the small town of Port Gibson, Mississippi. Serving as this year's Managing Editor and previously a copy editor, he enjoys...