Rod Wave's New Wave: 'Pray 4 Love'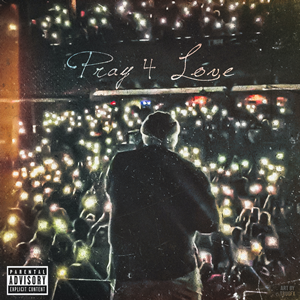 Due to unforeseeable circumstances of COVID-19, all of my trips to the beach are canceled. My favorite vacation spot was Pensacola, Fla., where I could get a nice tan and ride some waves. True, Florida has definitely been infamous for some questionable–I mean, very questionable–choices, but one choice of theirs that wasn't questionable was them gifting us Rod Wave. From his #1 hit on Spotify, "Heart on Ice" to his fourth album, "Ghetto Gospel," Rod Wave has been consistent in his style: hardcore, melodic heartbreak rap music. Having the lyrical intensity and ingenuity of Kevin Gates and Tee Grizzley with the melodic tone like Post Malone and PNB Rock, Rod Wave has created his own genre of "pain rap" that no other rappers have accomplished. Yung Bleu and Quando Rondo try to accomplish the "rapper-singer" complex, but Rod Wave surpasses them both. With the release of his fifth album, "Pray 4 Love," on April 3, he did nothing but secure his place in the rap game of being in the league of his own. 
"Pray 4 Love," a 38-minute album of 14 songs, is a body of art that will go over your head if you let it. I listen to this album 10 times every day to truly understand the genius that was laced through this album. The cadences and melodies clashing in the background will distract you greatly by hypnotizing you into this world where you lose consciousness of everything around you, and your head can do nothing but nod up and down to the beat. If you want to get away from the world of quarantine, your siblings, an annoying email thread, COVID-19 and bad breakups, listening to the background music of all 14 of these songs can do just that.
After coming back to reality from just the beats, this album requires you to take a second, third, fourth and fifth listen just for the lyrics. Meditating on the lyrics, you realize that Wave is just doing what he does best: expressing his laments in a way that makes you share his pain, heartbreak and feelings of love. Wave knows how to make sense of those unexplainable feelings you've been trying to make sense of your entire life. He voices his reflections of life experiences in a way that makes you appreciate everything that he's been through–and that you've been through–while wanting to "pray 4 love" in your heart. 
While some tend to stray away from rappers, Wave is different. He's not only a rapper–and a "singer"–but he's also a storyteller. He gives his listeners a glimpse into the life that he's encountered in the tumultuous lifestyle of being on the streets. Instead of bashing his experiences into your head, he offers you the chance to hear his emotional side while sharing his testimony. Caution before you listen: the lyrics are undoubtedly explicit. I mean after all, he is telling his life story. I'm pretty sure if any of us had to tell our life story as of late, I think our story would have some pretty extreme words as well. 
Simply put, Wave is my "Jhene Aiko" of rap, putting me in my feels no matter what. This "in my feels" vibe is not a sad one, but it's a "wow, I actually went through that, and I'm pretty resilient" type of vibe. No other rap artist can consistently give me this feeling, especially throughout an entire album.
Wave came through big time, starting with the first song of the album, "Pray 4 Love." This song serves as a great detailed description of the story and journey you're about to embark on by listening to this album. Wave goes through reflecting on the life he's been through in his 20 years of living on Earth. From betrayal of friends to despair from choosing the wrong girl(s) to feeling isolated from love in his life, he gives a brief synopsis of the cold world that he's experienced. In spite of all this, he "charges it to the game," and he chooses to pray to God for love in his heart to keep maneuvering through life. 
He continues this same narrative of illustrating different tenets of his life throughout the rest of the album. It's extremely hard to have a favorite song on the album because all of them are absolute bangers. One thing is for sure though, I'm a sucker for songs that reminisce on someone's life circumstances and how they overcame them, especially if it has a killer beat, and my favorite song, "The Greatest," does exactly that. The song is a testament to his story of coming from dire circumstances and becoming a successful rapper. He used his struggles as fuel and stepping stones to become the greatest success he knows. This song really motivates me to be unrelenting in my fight to success amid the curveballs life throws at me. Wave pushes me to know that "[I'm] like the greatest, [I'm] like the greatest." 
Don't sleep on his other songs either though. They make you feel just as strongly. "5% Tint," the eleventh track, refers to the darkness of his tint on his car. I know most would think, "Why in the world is he rapping about tint on a car?" This song is much deeper than that. He wants his fans to know that the darkness of the tint prevents anyone from viewing him–and his vulnerability–in the fast life that he's living. He wants to be able to go through life on his own terms, free from anyone impeding on his choices and decisions. The last song, "Dark Clouds," concludes this album perfectly by giving a lightweight beat combined with some strong words of testament to the "dark clouds" that have consumed Wave's life. In this last song, he releases his final laments about the depression, or dark days, he's been suffering, and now, he's looking for someone to "give [him] something to make [him] smile." This final plea for some good in his life sums this album up into one song by piecing together the overall elements of each song into one huge "pain song" that tells the big story of the hurt he's suffered. Once more, I hear nothing but a yearning for positivity and healing in Wave's voice. It's in this song you can hear that his prayers for love to enter his heart have been answered. 
Rod Wave has taken the rap game by storm. Though he's no Drake that makes me "Toosie Slide," his music sends me into a trance of reflection and tranquility by meditating on his words of wisdom. Some may view his music as depressing, but if you truly listen to the lyrics, you'll find out there's no need to be depressed. You should feel inspired because through all of his tribulations he's been resilient and seeks healing of his scars. I know every time I listen to the album, I gain new motivation to acknowledge the pain I've been through while seeking to heal my trauma and pain. 
So yeah, maybe coronavirus shut down my beach trips to Florida to ride some waves, but Wave gave us an even better wave we can ride: "Pray 4 Love." 
About the Writer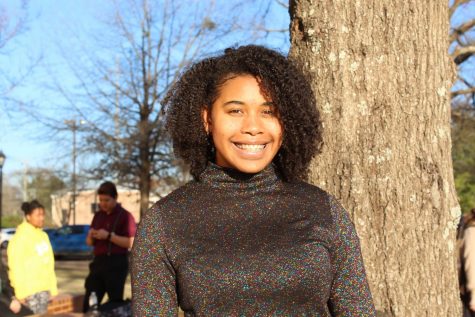 Madison Meeks, Staff Writer
Madison Meeks is a senior hailing from Yazoo City, Miss. by way of Greenwood, Miss. She is a huge fan of A Different World, Strawberry Lemonade Sunkist,...