BTS nowhere to be seen in 2019 Grammy nominations
Many people collectively known as 'ARMY' were on the edges of their seats a couple weeks ago, waiting to see if the K-pop boy band BTS, also known as the Bangtan Boys, would be nominated for a Grammy. However, to great surprise, BTS was not nominated for any Grammys this year.
The nominations quickly became the topic of conversation when many disappointed fans went straight to social media to set the record straight on why BTS deserved a nomination.
It was clear BTS was robbed when the boy band did not receive a nomination despite their many accomplishments. This includes things like holding number one on the Billboard Artist 100 Chart for five weeks straight and breaking a Beatles record with three Billboard number one albums in a single year. 
"
It was clear BTS was robbed when the boy band did not receive a nomination despite their many accomplishments."
— Adriana Mays
Though statistics do not factor into Grammy nominations, what the numbers do show is how many people listen to BTS's music. Additionally, the influence and popularity they spread reaches to a global level. The K-pop boy band has spoken at the UN and recently went on two world tours, both of which sold out. Surely they could've at least been nominated for Best Pop Duo/Group Performance or Best World Music Album. 
While the Academy members, who are in charge of Grammy nominations, are supposedly only supposed to nominate according to the quality of the music, it seems that the quality of music wasn't the determining factor for BTS. Many speculate that BTS never even had a true, equal chance as the other artists did for the simple fact that they're non-Western artists who release music in a language that isn't English.
One tweet presented a whitewashed photo of one of the BTS members with the caption, "Whoever whitewashed has a warrant out for their arrest." Someone later quote tweeted this and said, "nah sis, look at the positive side, He's eligible to win Grammy's now."
This tweet shows the side of the United States that has always been around and is still here today. Although the U.S. is known as a melting pot, it has always been a struggle for the country to accept other cultures into their traditions. 
It is hard for K-pop acts to be looked at on the same level as American artists due to a certain perspective on K-pop. Though it is portrayed as something new and fresh in the media, the majority of the world still finds K-pop strange and not "real music."
 K-pop idols continue to work hard with their busy schedule consisting of strenuous diets, daily workouts and dance practices only to be knocked out of the running for the competition only for the fact that they are not American. The popularity of K-pop has risen in this country, even throughout the world, but the tolerance their music hasn't. 
There haven't been many K-pop acts that have made it in the western media through the years with exceptions for artists such as PSY with his hit song 'Gangnam Style' that aired in 2012. There are more recent groups like BlackPink who performed at the 2019 Coachella festival. Other K-pop groups such as SuperM are specifically designed to make an American debut to promote their music to their Western audiences.
With everything being said, it can be inferred that there was no guarantee that BTS deserved a Grammy nomination, but we cannot ignore that their name was not brought up in the conversation. BTS is an Asian group who will have to work harder than ever to be considered on the same level as their American competition.
About the Writer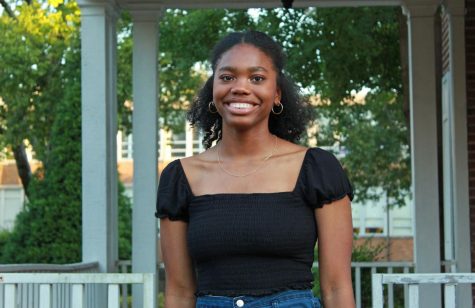 Adriana Mays, Staff Writer
Adriana Mays is a senior from Starkville, MS who is a staff writer for The Vision. She writes a lot of Kpop articles, but don't be confused. You will...