Awkwafina's Golden Globes win reminds us that representation matters
When Awkwafina took the stage at the Golden Globes earlier this month to accept her award for Best Actress in a Musical or Comedy and became the first person of Asian descent to do so, she looked into the crowd and said, "I told you I'd get a job, Dad." The crowd broke out in light laughter, but to us Asian Americans, it wasn't really a joke. It was more like a reality check. 
All our lives, we are pressured to go to a great university and land a high-paying white-collar job, so it's hard for those who wish to pursue careers in the arts and humanities, such as acting. The worst part is we give in to that pressure and push those dreams aside. 
Our parents' influence isn't the only reason we stray away from those careers, however. The lack of Asian and Asian American representation plays a large role as well. Seeing people who look like you and come from the same background as you succeed can inspire generations and show them it is possible.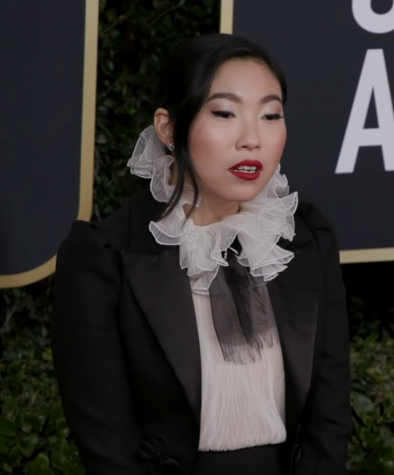 Even though everyone knows Hollywood is never completely accurate, we still consume the stories portrayed, and they become a part of our understanding of the world and of ourselves. So when a group of people are hardly, sometimes never, represented on the big screen, their voices and stories are deemed inferior to those that we see everyday. 
After Jon Chu's global phenomenon "Crazy Rich Asians" hit the box office in 2018, an influx of Asians and Asian Americans made their way into the scene, not as minor characters but as leads, executives and producers. Despite everything from Lana Condor in "To All the Boys I Loved Before" to Ali Wong in "Always Be My Maybe," this is only the beginning. Looking at some of the biggest hits, only East Asians seem to be included; other parts of Asia are still heavily underrepresented. 
Awkwafina's big win is one more step towards an equal playing field in the entertainment industry and beyond, but one win doesn't mean the fight for a voice is over. The groundbreaking actress said it herself: "You don't understand how important representation is until you see it and realize you've been missing it your whole life."