Ashley Nguyen: the Spirit of MSMS
Ashley Nguyen is a senior here at MSMS, and she is a proud Lady Wave from Neshoba County. Nguyen also participated in soccer at her old school, Neshoba Central High. Playing soccer at MSMS has allowed Ashley to flower into the woman she has always hoped to be. Not only is she proud to be a Lady Wave but also she takes pride in her work outside of her sport.
Nguyen is an integral part of the Spirit team as the Co-captain, where she helps create and performs different cheer routines. Being so active in the MSMS community, Nguyen has gained so much as an individual. She had so many great things to say about being in soccer as well.
"I got to know more people than I would've than if I hadn't played soccer. I feel like this is a good way to get your wellness and I feel like it's a good way to relieve stress," she said.
"
I got to know more people than I would've than if I hadn't played soccer."
— Ashley Nguyen
Beyond the sports, being at MSMS has impacted Nguyen in a way that has moved her into forming a community that she sees as her family. It's also helped her solidify her decisions in what she wants to do in the future.
"I want to go to college on a full ride and major in biochemistry and then eventually going to dental school and becoming a successful dentist," she stated.
This atypical high school was perfect for Nguyen, who is an atypical woman with atypical goals. She described MSMS being a place where people had common goals as her than people at her old school which is why she loves it here so much.
Nguyen couldn't have asked for a better community than MSMS has provided her with and she is so grateful for this experience.
Hang on for a minute...we're trying to find some more stories you might like.
About the Writer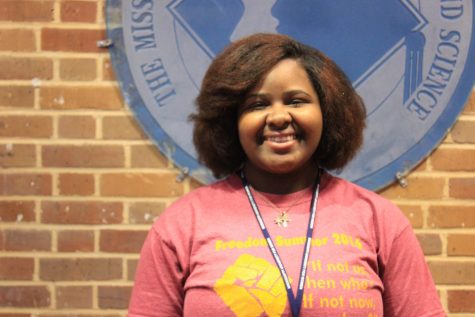 Jessikah Morton, Social Media Assistant
Jessikah Morton is a senior here at MSMS. She is a part of the social media section of The Vision. She is in BSA, Blue Diamondz, Spirit Squad, and she...