Sara Sheward: From the Books to the Pool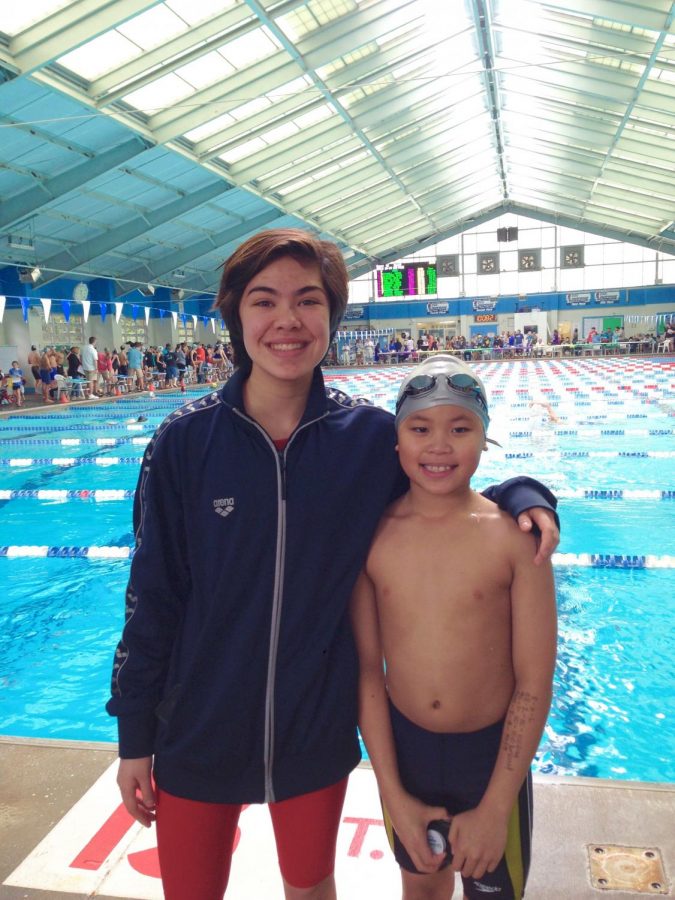 Faith Brown, Staff Writer
October 9, 2018
Even before she came to MSMS, senior Sarah Sheward was a member of the swim team at her home school, Heritage Academy, in Columbus. Now at MSMS, she's an essential member of the Blue Waves, and rightfully so, considering the fact that she has been swimming since 2nd grade.
Sheward's story started off in an especially unique way.
"My mom, honestly, just came in my room one day and said, 'Hey, I found this flyer for swimming and I think that you should do this.' I was like, 'Sure why not?' Then I guess, I just stuck with it after a while because I liked the sport, I liked the coaches and the people were cool."
Sheward admitted that for preparation for swim, "I don't really focus on food as much as I should, I just swim. Honestly, because swimming will drain you because you're working every muscle, I swim as much as I can. Weights, running, and anything athletic really helps, too."
Sheward also expressed how exactly swimming had changed her life, saying that it was an awesome experience.
"This is going to sound really cheesy, but a lot of friends that I have made I am still friends with today. [Swimming] is a lifestyle too, I mean it helps with waking up, especially here. I also believe that it makes me happier."
She has worked hard for many years and has garnered many accolades and accomplishments because of that hard work. Her biggest accomplishment is truly special. She said, "From 2015 to 2018, I was recognized by USA swimming as one of the top 5 swimmers in my age group."
"
I was recognized by USA swimming as one of the top 5 swimmers in my age group."
Sheward hasn't grown complacent in her success and has set her eyes even higher heights: "In USA swimming there are a couple of different levels, it's your regular swim meet and from there, you can qualify in your event. If you get a certain time for the state, which they call a state championship, if you qualify at that you go there and compete. The next step from there would be zones, which would be like your regionals. I would really like to make zones because I made state most years."
All her success does not come without stress, however. "I couldn't count the number of times that I wanted to quit in the middle of practice or at 1 a.m., in the middle of my homework, but you just keep going."
Sheward has advice for anyone thinking about taking the plunge into swimming: "I think that [swimming] is a really nice break, or competing in any sport in general. It really is a refresher and afterward, you look forward to what's next. I think it helps, I mean it does take a bit of time, but in the end, it is worth it."
About the Contributor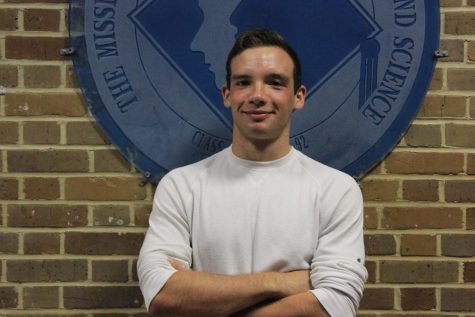 Elijah Dosda, Sports Editor
Elijah Dosda is the Sports Editor, and his motto is "There's always more coffee. Who needs sleep?" So far, (besides classes) he is involved in swim, cross...