Movie Review: "The Big Sick"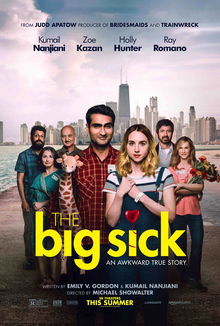 Sick. This word has many meanings. A girl who has had to miss two days of school because she hasn't been able to stop coughing for a week can be described as sick. "Sick" can also mean that you are tired of something: "I'm sick of being sick!" But what about "lovesick?" That was the first phrase that came to mind when I saw the menu screen of "The Big Sick," for the seemingly innocent yellow font and red heart deceived me of what was to come.
I started watching with absolutely no prior knowledge of the film and despite being one week ill (and feeling worse each day), the characters grabbed my attention immediately and nothing would take my eyes off the screen (not even my mom's constant offer of dinner with my never changing reply of "No, I'm watching the movie!").
I'm a sucker for romance, and this was a romantic comedy done right. When an adorable Pakistani comedian performing stand-up meets the cute girl who "woos" him from the crowd, a few jokes and corny pick-up lines are exchanged between the two and a beautifully realistic love story starts to take form.
Kumail is a comedian by night and an Uber driver by day (and also night). He cracks jokes so much that his life is like a comedy routine. And maybe it is. Have you ever shaken your fist at the sky while asking life "Is this some kind of joke?" Imagine how Kumail feels falling for a non-Muslim girl, when his family is so adamant on keeping with the tradition of arranged marriages. I guess it's time for him to try some self-deprecating jokes in his next comedy routine.
Then there is Emily, the lovely University of Chicago grad student who yelled from the crowd. She freaks out about birds (in a positive way), claims that she "doesn't need a relationship right now," and is as real with her emotions as you or I are.
Every relationship has its problems, just maybe not ones this large. Traditions and strong family bonds drive a wedge between this young couple and just when you think it can't get any worse, Emily gets rushed to the hospital.
The sudden medical emergency causes her parents to be alerted – what a way to have the first meeting! Feisty Beth and dorky Terry are a comedic couple themselves. With Beth wearing the pants in the relationship, her short stature proves the saying "tiny but mighty" to be true. In the end, it is Terry's open arms that change the harsh atmosphere with his innocent question of how Kumail feels about 9/11. "Are you saying you've never talked to someone about 9/11?"
Close bonds are formed as Emily fights her "Big Sick," comedy routines are performed whether we wanted them or not, and old traditions are challenged as people learn to think for themselves.
This beautifully-acted story highlights diversity, discrimination, love, loss, and most of all, comedy. Not to mention this is based on a true story and written by Kumail and his real-life Emily. So get ready to laugh and cry (those tissues piled next to me weren't just from me being sick), because this is a real love story of the ages.
Hang on for a minute...we're trying to find some more stories you might like.
About the Writer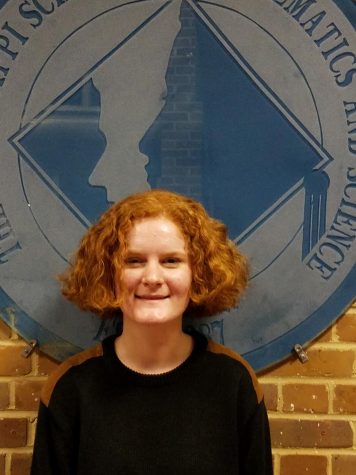 Sage Schaumburg, Entertainment Editor
Hey guys! My name is Sage Schaumburg, and I'm a current Senior at MSMS. My official unofficial job is Poll Creator (because I love polls), but my official...