Athlete of the Week: Erin Owens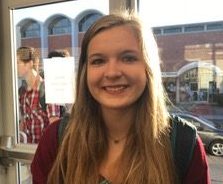 Moving across the court with a burst of energy and a scuffle of squeaking shoes, Erin Owens plants her feet and swings, smacking the fuzzy neon green ball in the center of her racket, the rest of her body following through as she sends the ball flying toward the wall of the gym. Erin's main sport is tennis, but as a senior at MSMS, she also has her plate full of various activities. Erin is a member of National Junior Classical League, and in addition to tennis, she also plays volleyball and is part of the cross country team.
"I've played tennis for four years, volleyball for three, and cross country for one," stated Owens, who is also the captain of her school's volleyball team.
Her interest in tennis, however, was sparked far before she arrived at MSMS. "I started tennis by playing with my friends for fun on the weekends," Owens explained.
Over her four years of hard work, Owens has progressed from playing just for fun to playing competitively. Last year the MSMS tennis team, of which Owens is co-captain this year, won the state championship.
"My fondest memory is winning the state championship in the 3A division with MSMS last year," Owens stated. She also indulges in the memorable moments of "hanging out and playing tennis with other MSMS players."
"I love playing tennis and I am practically addicted to it. I love the adrenaline of winning a match," Owens expressed. "I enjoy how social it is and getting to play with many different people. I love playing tennis at MSMS because there are many other dedicated players that love to play as much as I do."
In addition to being a key member on the MSMS state champion tennis team, last year Owens was the girls' doubles second place champion. She's looking forward to a promising season this year, as well.
As the tennis ball bounces back to her from the wall, Erin glides effortlessly into position, raises her racket, and swings.
Hang on for a minute...we're trying to find some more stories you might like.
About the Contributors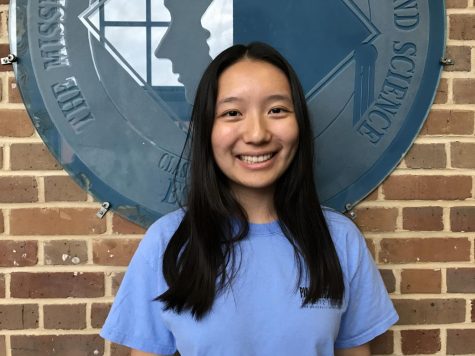 Victoria Gong, Managing Editor
Victoria Gong, a senior at MSMS hails from Vicksburg, MS, is the Managing Editor of The Vision. When Gong isn't organizing articles for The Vision, you...