Blue Waves Pick Up First Win, Lady Waves Keep Rolling
Last Friday night, MSMS's soccer teams earned two wins against West Point at the Downtown Columbus Soccer Complex.
Starting with the Lady Waves, MSMS won 13-0. Junior Amber Means led scorers with 3 goals and 2 assists.
"Honestly, it was really great to see the team start out the game so strong. We got on the field and were connecting passes from first whistle. It's really good we're able to play so well together considering we're playing teams that have know each other their whole life. We have a good chance at going to state," Means said.
Arin Kelly added 3 goals herself, and Erin Williams scored 2 goals. Along with those three, Madison Wypyski, AK Mynatt, Regan Conner, Stephanie Fuller and Mariana Strawn each added goals. Harlynn Robinson had 1 assist, and Mary Owings had 2 assists.
"We had a good team effort tonight," said coach Chuck Yarborough. "We're building toward the meat of our district schedule, and it was great to have such a solid performance against a hard-working West Point squad."
MSMS improved 4-1-1.
Next were the Blue Waves with a close match, as the boys' team beat West Point 3-2.
David Thaggard scored 1 goal and had 1 assist, while Daniel Leetran and Smith Patel each scored a goal. Junior goalkeeper Advaith Sunil had 6 saves and really saved the game.
"I was proud of the team's effort," said coach Morri Mims.  "After a slow start in the 1st half, our players settled down and applied what we have practiced, built plays by ball movement and created goal scoring opportunities."
MSMS improved 1-4-1.
MSMS Blue and Lady Waves will return to the Columbus Soccer Complex on Tuesday, hosting Choctaw Central.
Hang on for a minute...we're trying to find some more stories you might like.
About the Writer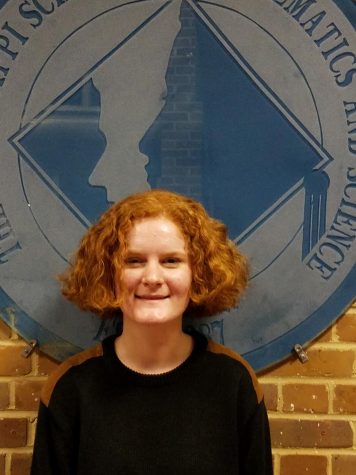 Sage Schaumburg, Entertainment Editor
Hey guys! My name is Sage Schaumburg, and I'm a current Senior at MSMS. My official unofficial job is Poll Creator (because I love polls), but my official title is Entertainment Editor. If you find me at a time that I'm not having a stress-induced breakdown, I would love to have a nice conversation about anything that isn't school related. My hobbies include reading, drawing, singing, dancing, acting, and I'm also the Secretary of Animanga Club (woo).