Students Skate to Wellness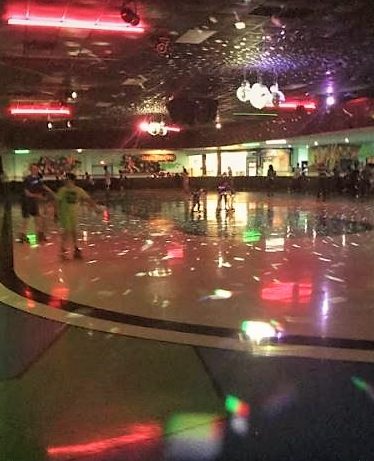 Hang on for a minute...we're trying to find some more stories you might like.
As May 7 draws near, the young residents of Goen and Frazer have been frantically scrambling to earn wellness hours in dread of the looming date. In recognition of the need for more enjoyable wellness opportunities, the Committee for Student Activities organized a trip for MSMS students to the Columbus Skate Zone on Saturday.
Coach Valeria Scott, member of the Committee for Student Activities, explained that this skating trip would be the last activity trip of the year and was much needed.
"A lot of our students needed wellness points, so I believe this trip really helped them. They needed a fun trip," Scott said.
With admission free to the students and entertaining arcades aplenty, students looking for a break from the normal workload flocked into the skate rink. For many, it was their first time on the floor. Skidded footing and  yelps of pain made for  amusing sights, resounding laughter and rollicking recordings for the more experienced skaters.
Jacobo Moya, a senior who has gone on skating trips before, expressed how much he values such school activities.
"It was amazing. My last Skate Zone trip and it was totally worth it," Moya stated.
Not only did the students enjoy the arcade games, upbeat music, and the food corner, but the school shuttle also transported the students for a quick stop at the local Sonic restaurant.
Senior Jhade Jordan explained her skate night experience.
"The Skate Zone was really enjoyable. I love spending time with my classmates. Watching them fall down then get back up is really pretty cool. I enjoy hanging out with them and appreciate us going out to eat later on," Jordan described. 
Although many individuals woke next morning to agonizing muscle soreness from the exercise and tumbles, the last school activity trip left many memories with friends who are graduating to various corners of the country at the end of the month.