Residence Halls Welcome New Addition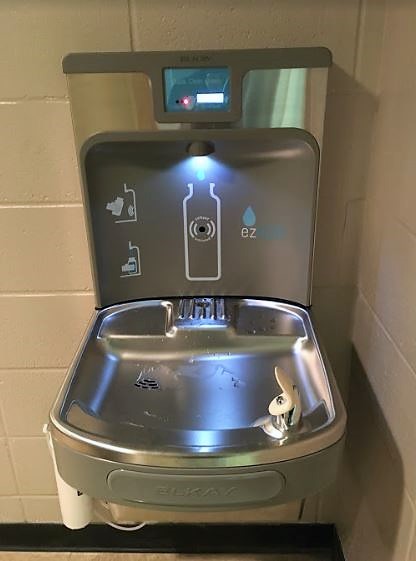 Hang on for a minute...we're trying to find some more stories you might like.
An MSMS Senate bill recently proposed the idea of introducing new water fountains to more floors of the residence floors. After this bill was accepted by the administration, it is being put into action with the addition of water fountains to various floors of both Goen and Frazer halls.
Water fountains recently existed only in the first floors of both residence buildings. For students who drink an abundance of water daily, lack of more available water fountains proved to be time and effort consuming.
Two cutting-edge water fountains were installed in third and fifth floors of Goen Hall while one was put in Frazer Hall with another following.
Kendall Wells, junior 5th floor resident, explained how the new upgrade aids her in everyday life.
"I drink about six or more bottles of water a day and now I can save time by having a water fountain on my floor. Also, now I can get water late at night without disturbing other people who might be sleeping," Wells expressed.
LaToya Bledsoe, Goen Hall Director, described the reasons for having water fountains installed and the ways in which they may be beneficial for the students.
"To have more than one fountain in the residence halls on every other floor since the one on the first floor is utilized quite often. I think that overall, students would be pleased with the increase in fountains. Having more than one water fountain makes it easier for students heading out to classes and they do not have to wait on others with the first floor fountain," Bledsoe stated.
Water filters have been placed in the fountains, so they are ready to be safely used by students at this time.