Applications Are In For Class of 2019
By February 12, all the prospective juniors for the MSMS Class of 2019 had submitted their applications. Over 200 applications were received by MSMS and will be reviewed on March 4.
Shelia Horton, Coordinator for Admissions, described the process used to determine who to invite for Interview day. "We will have approximately 15 teams which consist of 3 members on each team. If the student score 9 out of 15 points, they are invited for an interview." Interview Day will take place on March 24.
 Ms. Horton said that on Interview Day "each student is interviewed by two committee members. The final process is when the final committee meets and they are the ones that decide who is invited to be a part of the Class of 2019. Those letters will go out [at] the end of March." Students will also take a few placement tests for classes, but these will not affect whether or not an applicant is admitted.
New Student Orientation will occur on April 22. At the Orientation, the applicants will receive their results for the placement tests they took on Interview Day. They will also learn more about what being a student at MSMS means, so they can better decide if the school would be a good fit for them and their future.
Hang on for a minute...we're trying to find some more stories you might like.
About the Writer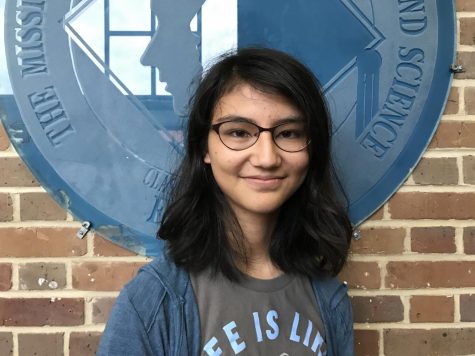 Vivienne Tenev, Graphics Editor, Senior Cartoonist
Hello! I'm Vivienne Tenev, graphics editor and senior cartoonist. I like art (as you've probably inferred from my illustrious titles), taking care...