Album Review: "Perfect from Now On" by Built to Spill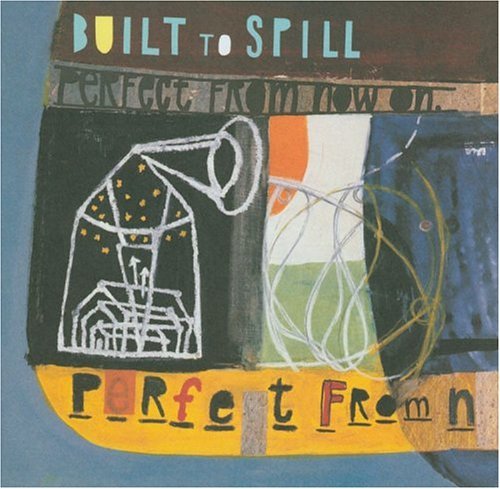 Hang on for a minute...we're trying to find some more stories you might like.
Some albums serve as reflections of the world, mirrors in which listeners can take in other's perspectives and develop their own. Other albums describe other worlds; frequently, these albums are grandiose but lack a human element, always reaching for the stars but never managing to get high enough. The best albums, however, can become the world; they can mean everything to someone, and listeners can lose themselves amongst the sound. Such is the case with "Perfect from Now On."
Originally released in January of 1997, "Perfect from Now On" could easily be considered Built to Spill's masterpiece. Their two previous albums had been fairly brief affairs filled with smart power-pop songs that knew how to get in, give the hook, and get out, but "Perfect from Now On" took a different route; the songs are longer and more complex, often stitching various song sections together and then letting them clash against each other.
The songs here are headier too, delving into religion, eternity, and the nature of life. The music serves as a perfect score for this–at times spacy and clear, at others discordant and fiery. It manages to fit a wide range of stylistic influences, from the sweet trip of "Randy Described Eternity" to the more driving "I Would Hurt a Fly."
However, there is one clear standout on the album: "Velvet Waltz." It starts out smoothly, nothing but guitars and faint percussion, before bringing in the full band while a softly tremoloed guitar serves as both metronome and dance partner. The song ebbs and flows for minutes before crescendoing into a sweet release and, finally, fading away. It feels transformative–a trance-like experience that had never been done before by the band and has never been replicated since. For a small moment, it feels just like heaven.