OneRepublic's Human hits home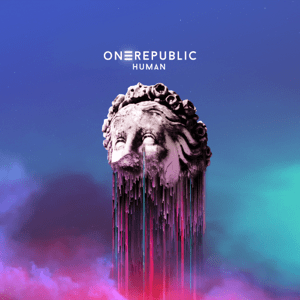 OneRepublic's new album Human is an album we can all relate to. MSMS is the home we're coming to, the home we will moving on from. This is an idea in OneRepublic's new album that was executed very well. The album represents how as humans our life decisions lead to our mistakes blossoming into moving on to the next best step. Our awareness of who we are, of our mistakes, leads us to thinking of where we will end up next. Where will you go next?
In the early pop-rock scene, OneRepublic's first three records Dreaming Out Loud, Waking up and Native were solid entries in the 2000s. "Apologize," "Counting Stars" and "I Lived" were three singles that defined their 2000s music scene. Many of the songs in this new album establish a connection to previous hit singles through similar musicality. Their singles also mimic some of Maroon 5's pop styles, as they evolve their own style. Their attempt at more modern pop stylings is evident with the many strokes of style. I look forward to their improvement.
I resonated with many of the lyrics on this album; I felt that they hit home. The sound was a good background for the message they were portraying. However, the production and instrumentation wasn't ideal for me. I didn't like the higher pitched voices matched with the lyrics; I felt there should've been more lower tones. Many of the lyrics were in a soprano pitch, which was not ideal for me. The heartwarming message met with the high pitched tones just didn't resonate with me.
The lyrics "I just asked some questions that I've never had / does who we are fade out like a photograph? / 'cause if I could, I'd do it all again / the good times, bad times, sink or swim?" really brought the concept of being human home. These lyrics present a deeper sense of awareness of who we are as humans and where we end up. I appreciated the deep thoughts behind the lyrics; it made the high-pitched tones bearable. This album definitely signifies the highlight of OneRepublic's career, despite the production not being up to my taste. This album was definitely their best written, if not for the instrumentation or production.