Tennis team off to a strong season
MSMS's tennis team served up a strong start to their season. Before spring break they won both their matches against Caledonia and Winona, and this week they swing into district matches.
Caledonia
On Tuesday, March 9, MSMS's tennis team won their match against Caledonia 5-2, continuing the team's winning streak. Caledonia's tennis team was a difficult team to beat.
"It was my most challenging match I'll probably play all season, and even though I lost, it was fun nonetheless," tennis team co-captain Vidhi Patel said.
Senior Luke Bowles played with his doubles teammate Hardy Cooke.
"The match went great overall. we really performed well and showed a lot of improvement, so it was everything I wanted to see," Bowles said. "I performed pretty well, as did my partner Hardy. We both played really intense and had a lot of energy."
Winona
The MSMS tennis team competed against Winona Tigers on Thursday, March 11, which resulted in a 7-0 sweep for MSMS.
Tennis coaches Tony King and Tonya King were pleased with the team's performance against Winona as they headed into spring break.
"To have won all seven courts, I think that sent the team off on spring break looking forward to the next match," Troy King said.
Senior Jonathan Seid recalled his experiences in his doubles matches against Winona.
"It was a rough start for me personally, but my doubles partner, Michael, helped me get in the groove. We were able to win pretty easily, and will hopefully stay undefeated," Seid said.
Similarly, Seid's doubles partner, senior Michael Lu, felt nervous but also ready for the match against their opponents.
"Jonathan and I both knew we were up against some tough competition, but I tried not to think about it and played like it was any other match," Lu said.
While the team pulled out a clear victory against Winona, a few changes were made before the matches that placed some pressure on the team.
"Many players were not able to make it, and this led to our team composition being switched up quite a bit," Seid said. "Michael and I, who played doubles two, were placed against doubles one. Despite that, our team still pulled out a win."
With the team's victory, Sun noted that there is always room for improvement as the team heads into more competitive matches.
"Although we have won all of our matches relatively easily so far, there is still a lot of room for improvement," Sun said. "As we proceed deeper into the season, we will have much more challenging matches against tougher opponents. To win those matches, we must all improve our consistency and minimize unforced errors because against a skilled player, unforced errors are often what makes the difference between winning and losing."
Upcoming Matches
The team competed in their first district match this week, and the coaches look forward to some top performances and plays from the team.
"This week, we're headed into the district matches. I'm hoping that the team can really bring their A game to the courts," King said. "The ultimate goal is finishing in first place in the district. If we could do that, we can advance to the state championships in April."
About the Writers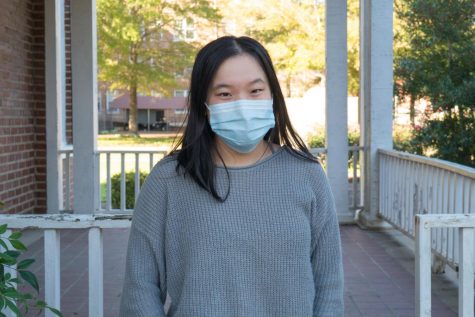 Jessica Yan, SGA Correspondent
Jessica Yan is a junior from Starkville, MS. She is a member of the swim team and the Speech and Debate club. She likes to spend her day chilling at the...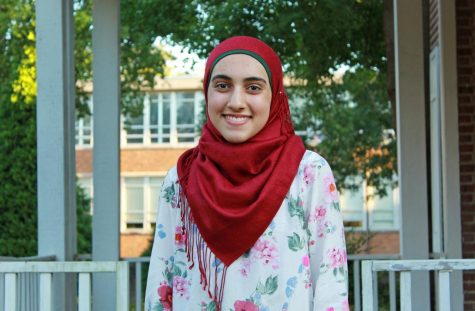 Muneebah Umar, Editor-in-Chief
Muneebah Umar, the Editor-in-Chief of The Vision, lives in Starkville, MS, and is part of the Class of 2021. She previously served as Lead Copy Editor....