Jazmine Sullivan 'tales' it all in 'Heaux Tales'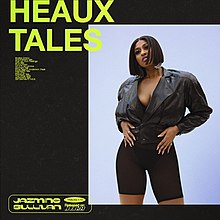 "I bust the windows out ya car…"
Sing those lyrics by Jazmine Sullivan around a bunch of women–especially Black women– and you are bound to prompt a chorus singing the rest of the song. Word for word, riff for riff and run for run, this chorus will sing away their woes and sorrows about men. 
In the Black community, song has been used to convey our thoughts, feelings and aspirations in life. From Negro spirituals in the cotton fields to conscious rap in the 90s, music has been an expressive art to convey those inexplicable emotions. 
No matter what the subject was, Black folks always found a way to morph the innermost feelings of the soul into words and match them with a beat, instrumental and tempo to make you feel every single word. 
After the release of her 2015 album "Reality Show," Sullivan went on a hiatus due to some personal issues. "Reality Show" was an amazing album that gave a musical glimpse into the world of misbegotten (very unhealthy) relationships, harsh realities of love (and the lack thereof) and the attitudes of women navigating these occurrences. So, realizing she was taking a break after this album, I was crushed and waiting for her return. 
I waited for six long years, and it became perfectly clear that I would be blessed with hearing her melodic, transcendent voice in the year of 2021. She released one of the best R&B albums of the past two years: "Heaux Tales." Yes, I thought it was pronounced "hotels," too. Sis came through with the wordplay, big time. 
This is Black History, folks, and it is imperative we learn about it since Black artists laid the foundation for many genres of music. 
This album is a beautiful work of art. Here is my account of some of my favorites from the album: 
"Bodies": The first song on this album is like a conversation that a woman would have with herself while she's staring in the mirror — after a long night of being a wild girl. It's like she's reminiscing on her previous night and telling herself to "get it together." 
"Antoinette's Tale": This is a short excerpt of a story told by Antoinette Henry that speaks on the fragility of the male ego in regard to relationships and sexual relations. She claims that society isn't ready for a woman who takes charge of her body and satiates her sensual desires, and this is due to the fragile male ego and need for control. Shoutout to this Queen for speaking the truth.
"Pick Up Your Feelings.": This song is my favorite on the entire album. This song epitomizes being an unapologetic Black woman, doing everything she wants to do– unconcerned about male opinion. She is confident ("look at my jeans, I'm too thick"). She is done with him and doing what she wants. 
"On It (ft. Ari Lennox)": This easy-going, smooth love song is an account of a woman yearning for a man to "tell [her] why [he] deserves it." She's heard a lot about how passionate he is, and she wants to see for herself. Let me cut the chase now. This is a three minute and 25-second song of pure desire and extreme sexual overtness. Sullivan and Lennox are telling the story of a woman who wants to unleash her sensual desires on this man while testing his prowess. This song is definitely rated MA for mature audiences. 
"Pricetags (ft. Anderson .Paak)": Jazmine tells the story of the money hungry woman who dates the ballplayers and rich men to keep up a certain lifestyle. She is intrigued and aroused when her partner offers to buy her expensive things and gives her money. Anderson .Paak (such an underrated artist) describes the male perspective of this where he starts by supporting this woman ("I'd rather get a purse then deal with the heartburn"). After supporting her numerous career changes among other things, he finally cut ties with this scandalous, conniving woman when the baby wasn't his. Now, you might not catch this entire story on the first listen just because the lyrics and beat are so captivating, but I implore you to listen again. 
"Girl like Me (ft. H.E.R.)": I should start off my saying this is our generation's all-star R&B female duo. They do their job every single time. This song represents the cry of every woman who feels worthless after her man leaves her for another. She creates a Tinder account, searches for his love again, gets blocked, criticizes herself endlessly and decides to start her life anew by "getting in those streets." This tale is ever prevalent with women, and these two tell this story perfectly. 
One thing is for certain about this album: Sullivan put her heart, foot and soul into this. She was intentional with the way her album was set up, for the tales that preceded the songs were the introduction to the meaning of the songs. In a time where women are expressing vulnerability, sexuality and assertiveness, Jazmine Sullivan really came in clutch with this one. 
Time and time again, she comes out with music to make you feel it (whatever "it" is), and this time was no different. 
About the Writer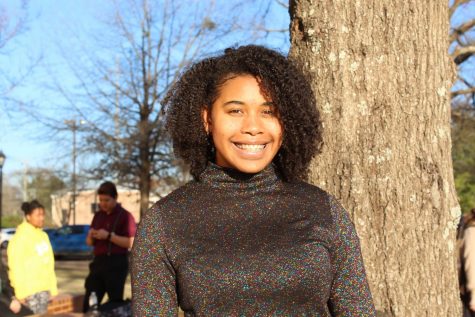 Madison Meeks, Staff Writer
Madison Meeks is a senior hailing from Yazoo City, Miss. by way of Greenwood, Miss. She is a huge fan of A Different World, Strawberry Lemonade Sunkist,...