Dawe: Celebrating all the loving ties that bind
The celebration of romantic love has completely eclipsed Valentine's Day. Yet the celebration of other types of love is just as important.
When you celebrate love, you also must deal with the sacrifices of loving: heartbreak and loss.
Recently, I suffered a huge loss, the loss of my Papaw, my mother's father. He passed away a week ago from complications from COVID-19. He was such a large part of my family and his presence will be missed.
Born and bred in the hills of Roane County, Tennessee, my Papaw spent most of his life in what I always knew as "The Holler." He grew up in a house with a dirt floor and worked hard to get himself acres of farmland and a trailer to raise his three kids. This is where my mom grew up, the oldest of three children, farming tobacco and occasionally raising cattle.
This is also where I spent my holidays as a kid. I grew up in the Chihuahuan desert, so the change from sandy arroyos to rolling green hills always fascinated me. I loved fishing in the pond at the edge of his property, catching tadpoles and frogs or just driving the Gator around on empty fields. 
My Papaw always made sure I felt at home during my visits. Once, when I was really little, I got covered in ticks so Papaw started raising Guineas, which eat ticks, so I would want to come back. He also built a treehouse with a slide and swings for my cousins and me to play in. It was right next to the cattle pen, so we could watch the cows as they munched. 
This is the kind of love that should also be celebrated over Valentine's Day. The kind that will be there for you no matter what. The kind that will do everything to make your day just a little better. The comforting, warm love that always makes you feel at home, no matter where you are. 
Everything my Papaw did for me came from his great love, not just for me, but for his entire family. He did everything he could to help his children be successful and they were. He was proud of all my successes and it breaks my heart that he will not see me graduate from high school or college. 
I celebrate the love I have for my Papaw and the love I have for everyone else in my life this Valentine's Day. Romantic love is wonderful, yes, but love is bigger than that. So, this Valentine's Day, celebrate the love you have for yourself, your family, your friends and everyone else because they all deserve it. I will always try to celebrate everyone who loves me, as my Papaw did with everyone who loved him.
About the Writer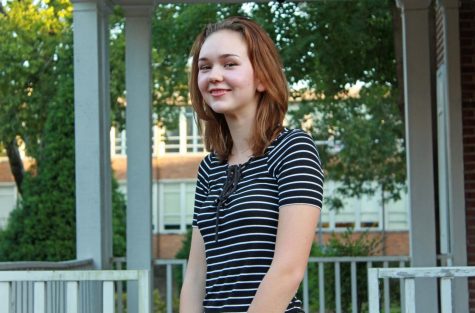 Fiona Dawe, Opinion Editor
Fiona Dawe is from Starkville, Mississippi. She would like to do something with her life to help the environment, although she doesn't really know what...