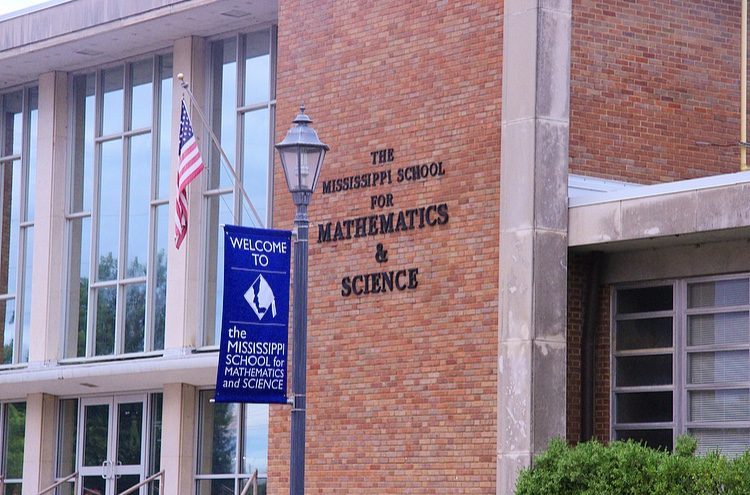 The Class of 2022's delayed campus experience
November 20, 2020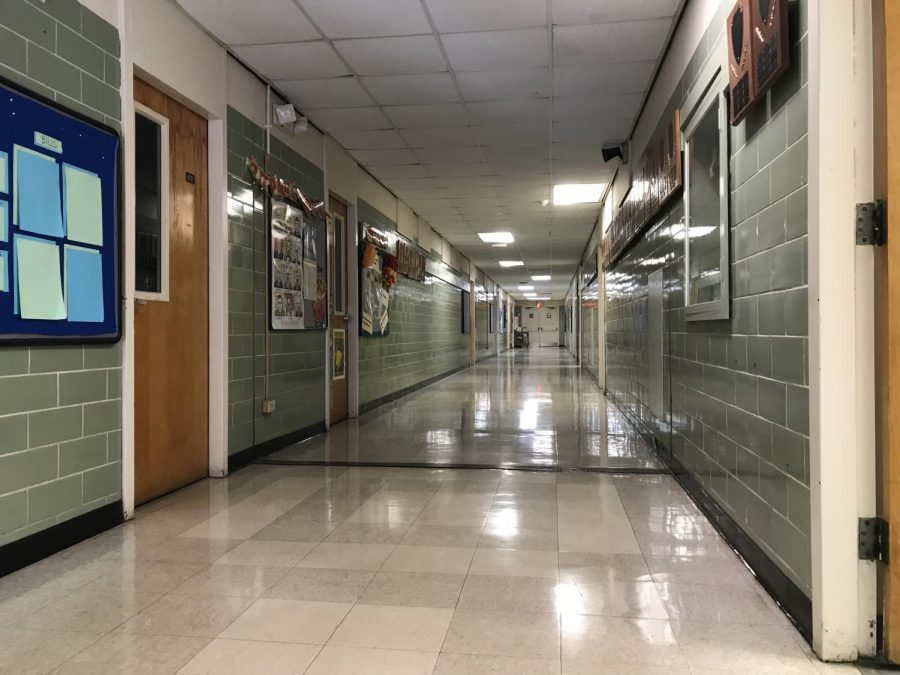 Juniors share excitement, concerns about return to campus
Juniors are set to return to campus this Saturday, Oct. 17, but the MSMS they move into will be much different than the one many seniors and alumni experienced. 
However, that has not dampened the excitement of many juniors who have yet to live on campus. Junior Nicholas Djedjos shared his thoughts on this opportunity. 
"I am definitely looking forward to returning to campus," Djedos said. "It feels surreal to finally have the opportunity to see my classmates." 
Many juniors, like Alexis Tran, shared positive thoughts despite their time on campus being reduced from five to three weeks in order to allow seniors to move on campus before Thanksgiving break. 
"I am so excited to be on campus and meet the people I've gotten close to over the internet," Tran said. "Even though it is only three weeks, I am more than happy to spend any time with the new family I have made."
Several juniors, such as Djedjos and Nina Patel, stated that their excitement was due to their time on campus being a possible break from the challenges of virtual learning.
"I believe virtual school has taken a toll on us all, and just having the semblance of a normal school year may alleviate some of that stress," Djedjos said.
 "I am not a good virtual learner so coming back to campus is going to help me better my study habits," Patel said. 
Although Patel is anticipating her return, she still shared reservations about restrictions.
"My biggest concern about coming to campus is that residential life will be restricted," Patel said. "I understand social distancing but I am still worried about how we get to become a part of the MSMS family."
Junior Evangalia Guigley expressed her concerns as well.
"Most of the time, it's a big question of physical health or emotional health," Guigley said. "Do I go see people and risk getting sick? Or do I lock myself at home, trapped in my own head?"
Some students like Guigley also live with their grandparents or elderly relatives and are therefore concerned about their safety. 
"My biggest concern right now is mostly if I brought back the virus to my house," Guigley said. "My grandparents live with us. I fear if I bring something like that back, not everyone in our household would make it through. I just pray for the best."
Nevertheless, several juniors, including Djedjos and Hayden Anderson, expressed understanding and acceptance about restrictions and safety upon returning to campus. 
"They [the restrictions] are tough but necessary," Djedjos said. "The administration has the health of the students in mind."
"I feel good [about the restrictions] because I know that it's for our safety," Anderson said. "MSMS is trying to protect us. It is what it is."
Leave a Comment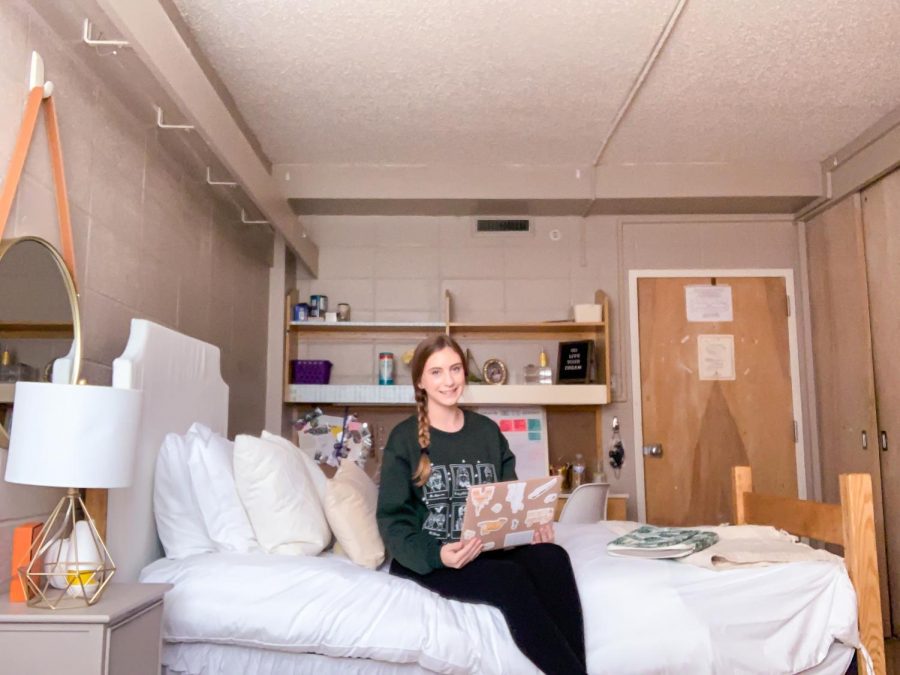 Excitement high among juniors after first week on campus
By fall, most students have gotten over the nervousness and adjustments that come with starting a new school. However, MSMS juniors rekindled these emotions after moving in last week. With the onset of the COVID-19 pandemic, many schools were forced to hastily push their students into virtual learning. Since then, it has been an incredibly long time since most students have gotten the opportunity to step back in a classroom. 
 A major spike in COVID-19 cases around late July caused the school to postpone move-in day from early August to October 17—moving it back by an entire academic term. 
On Saturday, Oct. 17, MSMS juniors were able to move into campus and experience in-person classes for the first time. Many expressed how much better it felt to be on campus learning as compared to fully virtual.
"I was actually surprised to see how big the rooms were and very excited to start decorating mine. I've only got a fourth done, but it's progress," junior Zaria Cooper said. 
Junior Hayden Anderson, on the other hand, felt nervous about the abrupt change. 
"Honestly, I felt pretty scared because I knew that things were going to change for the next couple of weeks," Anderson said.
The difference between online and in-person school was one of the first things that juniors were quick to point out.
Junior Nicholas Djedjos opened up about how in person classes at MSMS compared to their online counterparts.
"In person classes are superior compared to virtual classes as they provide more individualized instruction, and thus, result in a stronger understanding of the class," Djedjos said.
Similarly to Djedjos, Cooper felt that in-person classes have benefited her greatly. 
"Being in person compared to Zooming all day has helped me so much academically and I am so glad I came to campus," Cooper said.
The disparity between in-person and virtual classes at MSMS is not the only thing that has been highlighted by juniors during their recent stay. Many have also stated that they have experienced a much stronger connection with their classmates.
"I think that the bonds existing between peers have been strengthened by face to face meetings," junior Elena Eaton said. "Online and in-person meetings are similar, but the former can never replace the latter." 
"Yes, it has increased. I feel like for a lot of us, the things such as people's home lives and internet speed burden those friends of ours," Anderson said. "Now, we can just show up in someone's dorm if we want to." 
Many MSMS students have come to the conclusion that staying on campus with their peers has allowed them to forge stronger bonds with each other. For Djedjos, the library has been a crucial part of this bonding experience and his success at MSMS so far.
"One of the highlights of being on campus so far definitely would be the MUW Library," Djedjos said. "There's study rooms and pods that are available for students to just sit down and grind out work. It's also a great place to go for study hours and/or to meet up with friends to work on school projects. The library staff are welcoming of MSMS students, and I find it easier to concentrate in the library compared to the dorms." 
Eaton proves that Djedjos' love for the library is not just a pure anomaly.
"I am seriously loving the library. I have a hard time studying in distracting environments and the cozying up in the upstairs corner of the library has become my new favorite after school pastime," Eaton said.
Juniors also expressed using these three weeks on campus as an opportunity to escape from virtual school before returning to their homes.
Cooper shared the amount of joy she feels about finally being able to live on campus.
"Being on campus has definitely been an adjustment, but way more enjoyable than I would've thought. I've had the chance to learn a little about campus life and my current teachers," Cooper said. "But the best part has been getting to know the rest of my class and the cheese grits served during breakfast." 
Djedjos expressed his elation that he finally feels truly involved at MSMS.
"I'm feeling solid. The Emissaries did a great job showing me the campus, so I feel decently comfortable navigating my way around," Djedjos said. "The work has been piling up recently, but that's what I signed up for; it feels good to be busy."
Eaton felt that her first couple of days were a little bit draining at first, but she's quickly grown accustomed to enjoying her stay.
"Heading back to campus, I expected classes to run differently; however, I severely underestimated the effects of overstimulation. Being around people nearly constantly after six months of semi-isolation is much more draining than I'd anticipated," Eaton said. "Nonetheless, I am really enjoying time on campus. Meeting friends in person is an experience incomparable to online greetings. Additionally, it's been nice to have the 'MSMS feel' being on campus provides."
Anderson, however, said that he is feeling his absolute best.
"I am currently feeling pretty amazing about how things have been on campus. We all have been bonding over the past couple of days and things have just been great," Anderson said.
Leave a Comment