'Gilmore Girls': Celebrating 20 Years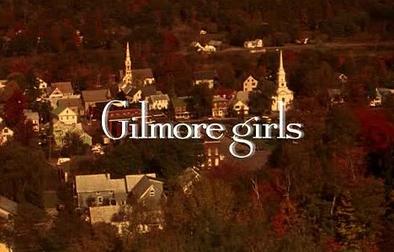 *Be forewarned: Minor spoilers to follow*
"If you're out on the road, feeling lonely and so cold, all you have to do is call my name and I'll be there on the next train."
It's the year 2000: you're listening to the opening sequence of a new television series and are quickly drawn in by its picturesque setting, unique characters and relatable dynamic. This new show is "Gilmore Girls," written by Amy Sherman-Palladino and Dan Palladino. It follows the story of Rory Gilmore and her mother Lorelai as they navigate life's difficulties, from high school bullies and college admissions to personal relationships and family troubles.
"Gilmore Girls" aired on the WB network (now the CW) for seven seasons, spanning from 2000 to 2007. I, along with many fans my age, first fell in love with the residents of Stars Hollow via Netflix, the series' current home. Netflix also created a four-part miniseries sequel, "Gilmore Girls: A Year in the Life," which debuted on the streaming service in 2016 but will air on the CW for the first time this fall.
The events and characters in "Gilmore Girls" are relatable to almost anyone due to their variability, but MSMS students, in particular, may relate to Rory. During her high school years, she applied and was accepted to Chilton Academy, a rigorous college preparatory school not unlike MSMS. At first, she struggled to keep up with the workload and the difficulty of her courses, but eventually, she thrived and was accepted to an Ivy League university.
Part of what makes the show so instantly lovable is its cast of engaging characters. Miss Patty, the eccentric and gossipy dance instructor; Luke Danes, the gruff but kindhearted owner of Luke's Diner; and Michel, the grouchy French receptionist at the inn that Lorelai runs, are just a few of the characters that make the show consistently enthralling. The proficiency of the actors in the show is impeccable and leaves the watcher feeling as though they really live in Stars Hollow and are watching the events in each episode unfold around them.
Another key element of the series is the relationship between Lorelai and her mother, Emily Gilmore, as compared to Lorelai's relationship with Rory. Emily and Lorelai have a rocky past, and Emily—as a strict parent—often criticizes Lorelai's more relaxed lifestyle and parenting methods, but their love for each still shines through in important moments. Family difficulties are no small feat to overcome, so seeing this complicated relationship on television may help those going through something similar.
An important, repeated theme in "Gilmore Girls" is to follow your dreams, whatever they may look like and despite what others might say. Lorelai dreams of opening her own inn, Rory dreams of attending Harvard University, and Rory's best friend Lane dreams of starting a rock band. All three encounter hindrances and judgment along the way, and whether or not they each achieve their dreams, they all worked hard to obtain what they wanted most.
"Gilmore Girls" has a special place in the hearts of people across the nation. Its themes of perseverance, love, and acceptance are applicable now more than ever, and I highly recommend watching it to anyone and everyone. The seven seasons each have around twenty-two episodes, so for new viewers there's no running out of Stars Hollow charm any time soon.
About the Writer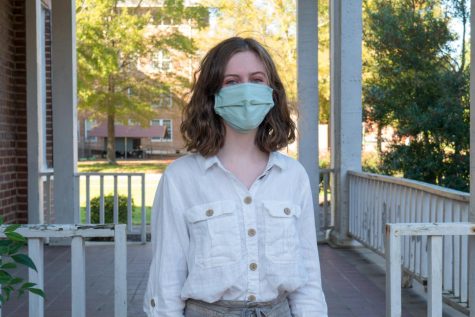 Jillian Snodgrass, Copy Editor
Jillian Snodgrass is a junior from Meridian, MS. They are very excited to express themself through writing for The Vision. Outside of school, they enjoy...