2 Chainz's 'Money Maker': An ode to HBCU culture
2 Chainz is definitely not on my "Top 10 favorite rappers" list. To be quite honest, he isn't even  on my "Top 20 Favorite Rappers" list, but after releasing his music video, "Money Maker" on Sept. 11, 2020, he is moving up the ranks for sure. His latest hit serves as an "ode" to the Historically Black Colleges and Universities (HBCU) culture, and it undeniably accomplishes its job in the video.  In this video, he drowns the visuals with Black culture by featuring HBCU marching bands and majorettes as well as Black Greek letter, or "Divine-9," organizations in every scene. Not only does he provide me with a new "turn-up anthem" while featuring one of the all time greats, Lil Wayne, but he also makes me feel extremely proud to be the daughter of two HBCU alums—and I love to see it. 
In the Black community, HBCUs have been the safe space for Black students to thrive amongst each other while exuding Black culture without shame. Over the years, these "Venices" for black students fostered creativity, success and love which have guided the next Black leaders, doctors, lawyers and politicians into society. Even though HBCUs are the home to Black Excellence, the trademark HBCU culture is found in the school's marching band and Black Greek letter organizations—especially during football season. 
"Money Maker" hits different for me. Being a child of two HBCU alums who are members of "Divine-9" Greek organizations, I grew accustomed to this "trademark" culture every year by attending homecoming at Mississippi Valley State University. Being under the "Alpha tree,"  I would be greeted with a huge sea of Black faces in their best homecoming-worthy attire, people blasting Frankie Beverly's "Before I Let Go," alumni walking around the campus looking for old classmates and professors, middle-aged men grilling food, Greeks strolling and everyone patiently awaiting halftime for the band's halftime show. This experience is found to be the same at almost every HBCU in the country, and 2 Chainz gives a sneak peek into this experience in his video. 
The video—even from the beginning—is nothing short of Black, HBCU culture. From the opening scenes showing the majorettes and band prepare to perform to the hearing the song sample a Black 90s classic "Piece of My Love" by Guy, this video captured my attention immediately by sending me into a trance where all I want to do is dance like Alcorn State's majorettes, the Golden Girls. The rest of the video was no different; from that moment on out, I was enamored by clips of Southern A&M's Dancing Dolls and Alcorn State's Golden Girls dance with the right amount of sex-appeal, energy and swag as their bands energetically gave life into the song they were playing. This three-and-a-half-minute video also acknowledges "Divine 9" sororities by showing shots of members of Alpha Kappa Alpha (AKA) and Delta Sigma Theta (DST) sororities strolling and/or showing pride. From the beginning to the end of this video, I was overcome with nostalgia for my homecoming days under the Alpha tree, and I loved every minute of it. 
While the video was everything and then some, the lyrics missed the mark. 2 Chainz and Lil Wayne do a great job of giving us a catchy song; however, the lyrics give me "party anthem" vibes. This is the song that I would use as a "pick me up" when I need to blow off steam and get into my "Golden Girl" mood. This is not the song that I would play when I need to find a source of inspiration in life. Though I would not find inspiration in these lyrics, I could definitely see how a Southern "Dancing Doll" or Jackson State "Prancing J-Sette" would. The words "shake your money maker" along with the smooth instrumental of "Piece of My Love" clash together to make any majorette—even, any dancer—want to get up and groove. The deep, philosophical me can say that these explicit lyrics prove to paint a picture of a motivated woman keeping her eyes on the prize as she goes through life, but in reality, this is a song for girls who want to let loose and have fun every once in a while, like me. 
In this age of openly celebrated Black culture and excellence, 2 Chainz is certainly on time with this "ode" to the HBCU experience. HBCU alums and AKAs are roaring with pride right about now with Sen. Kamala Harris, an HBCU alum and AKA, being the first Black woman to run for Vice President of a major party, and I'm pretty sure after watching this video, their pride will only continue to grow for their beloved institutions, organizations and Black excellence.
Maybe if 2 Chainz releases more songs like this, he might make it to my list of "Top 20 Favorite Rappers." Until then, I'll just continue to watch "Money Maker" and reminisce to that homecoming life—pre-COVID-19 and under the Alpha tree. 
About the Writer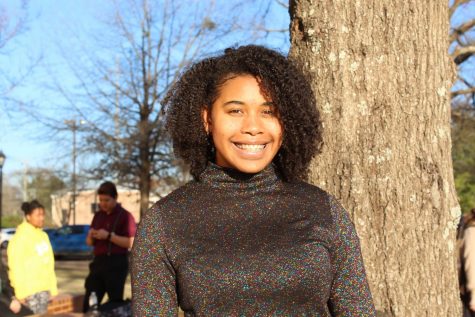 Madison Meeks, Staff Writer
Madison Meeks is a senior hailing from Yazoo City, Miss. by way of Greenwood, Miss. She is a huge fan of A Different World, Strawberry Lemonade Sunkist,...