SZA's 'Hit Different' really does hit different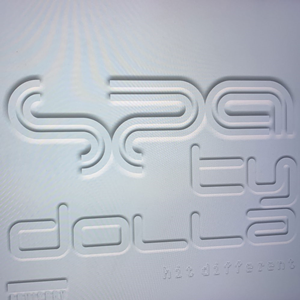 It's been 189 days since March 6, 2020, the day that most of our lives changed as we know it. We expected to go live our best lives during spring break to return to "normal" afterwards, but sadly, that never happened. Like most of us Gen Z'ers—and everybody else—I found myself searching for nostalgia in the music, the TV shows, the books and the culture of our "pre-Corona" years. I began re-listening to old songs and albums like "Speak Now" by Taylor Swift, "Crazy" by Gnarls Barkley and "More Life" by Drake. It wasn't until I hit the bottom of my Spotify playlist that I found the lost gem of an album entitled "Ctrl" by SZA. After listening to that album a total of 50 times over the course of three days, I realized that SZA had not released an album in over three years, and I needed SZA in my life ASAP. 
I kept awaiting the day that SZA would come and answer my prayers by giving me a song, and they were answered on Sept. 3, 2020, when she released her latest single, "Hit Different," featuring Ty Dolla $ign, and let's just say, the song definitely lives up to its name. 
Continuing where she left off in 2017, SZA's "Hit Different" serves as an upbeat anthem for the everyday "20-something" woman to express her authentic, unfiltered sentiments for love, life and relationships. The greatness in this single is not only the fact that she voices the woman's perspective to unapologetically express her femininity, but it's also the fact that she simultaneously includes the male perspective with Ty Dolla $ign. This song is everything because of the easy-going, alluring vibes in the video and the catchy lyrics. 
Though it is very tempting to just listen to the audio-only versions of songs while completing MasteringChem, typing a paper or searching for scholarships, this song is not just an "audio-only" song; the magic happens in the video. SZA, Ty Dolla $ign, and the backup dancers show up in this abandoned car-junkyard with some killer choreography that screams Teyana Taylor vibes. Watching the video alone has you mesmerized. From SZA's melanin poppin' in all of her outfits, the entire video emulates carefree 'Black Girl Magic' that we love to see. The scenes switch from the car-junkyard, an empty field, an abandoned barn full of white animals, and a pool with SZA in all of her glory being the focus of all of them. The video embodies natural, effortless sex appeal that we just love to see. 
After finally snapping out of the trance of watching the music video, I finally focused on the words of the song and was shocked to say the least. In this catchy, upbeat song, SZA and Ty are expressing their laments for their open-relationship. While I completely could not relate to the actual message of the song, there is no denying that this song is a complete hit. From the repetition of the chorus to the SZA's unique sound, one's sorrows and stresses of the day are made insignificant because it's life…and it just "hit different." 
SZA comes through with the vocals and tone, but there is no denying that Ty Dolla $ign is the icing on the cake in this masterpiece. He is like the parsley that one sprinkles and dashes on some fine cuisine, for he looks good in the video and adds to the overall taste. His smooth, sultry voice adds the male perspective to this story while complimenting the softness of SZA. This song is exactly what we needed in 2020. 
This year has seen some surprises like no other, but what hasn't changed is SZA's ability to release a song that speaks to the depths of one's soul, even when one can't even relate to the message behind it. Hopefully, the remainder of 2020 will yield some good news like the release of her highly anticipated album "Alt." In the meantime, I will be waiting patiently while watching and re-watching  "Hit Different" because it really do[es] "hit different."
About the Writer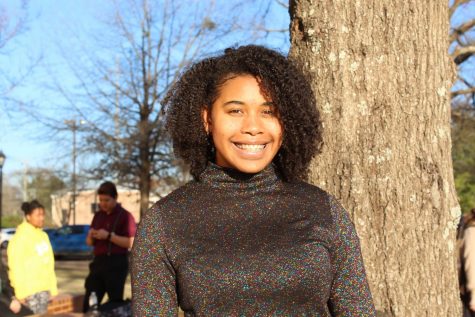 Madison Meeks, Staff Writer
Madison Meeks is a senior hailing from Yazoo City, Miss. by way of Greenwood, Miss. She is a huge fan of A Different World, Strawberry Lemonade Sunkist,...