Some new and revived clubs at MSMS
Virtual learning and the COVID-19 pandemic has not stopped MSMS seniors from continuing the MSMS atmosphere of involvement and opportunities. From starting brand new clubs to reviving ones from past years, the MSMS student body is working hard to ensure there is something for everyone.
The Third Self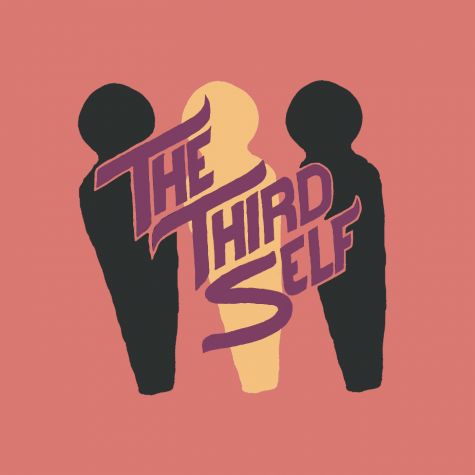 Over the summer, Zach Medlin worked with Mabrie Woods, Aabha Mantri, Skylar Nichols, Bryant Perkins, Shelby Tisdale and Dr. Easterling to bring together "The Third Self," MSMS's creative writing podcast.
Each month, their team will publish a completely student-made podcast episode highlighting the creative side of MSMS with readings of students' own poems, essays and short stories put against the backdrop of original music and visual art. Medlin felt inspired to start the podcast after listening to similar ones over summer break. 
"I was motivated to create the club after spending so much time listening to another podcast called "The Anthropocene Reviewed," in which John Green uses a review format to comment on life, philosophy, and being through his creative essays," Medlin said. "I was so amazed by the depth of emotion he could communicate on that show, and I wanted to try it out myself."
Like the other clubs, virtual learning is not stopping the team from producing the podcast, and they are finding creative ways to reach out. 
"Until we are all back together, we will make heavy use of Discord to record and social media to expand our reach. I hope that over the next few years, the MSMS community can expand and develop this podcast from some little project of mine into an integral and cherished part of student life," Medlin said.
Russian Club
In addition to all the current language clubs at MSMS, senior Emily Lin has added Russian Club to the bunch. The club is meant to support students taking Russian, as well as those who find Russian history and culture interesting. 
"As the president of Russian Club, my goal is to introduce others to Russian culture without being stressed over class assignments; I believe this approach will allow people to develop or revive their interest in language/culture studies," Lin said.
Despite not being on-campus, the club still plans on having meetings.
"The officers and I plan to host two virtual meetings per month, and we will send Microsoft forms prior to the meetings to hear any ideas from our members. We aim for this club to be suitable for all students, even for those who have not taken a Russian course," Lin said. 
The Wave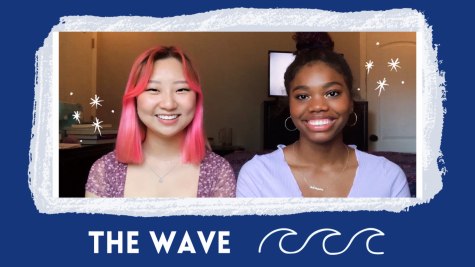 After starting "The Wave" YouTube channel last year, seniors Adriana Mays and Clare Seo decided to turn it into a club and recruit a team. Members will have the opportunity to help film, edit and plan videos posted on the YouTube channel.
This started as a passion project for both Mays and Seo who enjoyed watching other boarding school vlogs. The two co-editors-in-chief hope to provide this same enjoyment and informational content for both current and prospective students.
"This channel is to give you an insight into what it's like living and attending school at a residential high school," Seo said. "The Wave is completely student-led by students from the Mississippi School for Mathematics and Science (MSMS). We hope that through this channel, viewers can see what life is like at MSMS from a student's point of view."
Once started, the club plans to continue its regular upload schedule.
"We hope to continue uploading videos every week and allow the student body, as well as MSMS faculty, to join in on creating videos for The Wave," Seo said. "Since we are a new club, details are still being worked out, but we have a few video ideas planned so definitely subscribe to us."
Building Hope on Campus
Inspired by her own passion for theology and Christianity, senior Natalie Staggers started Building Hope on Campus. She aspires that the club can be a place for respectful discussions and to clear up misconceptions about the religion. 
"My hope for the club's future is that we will all be able to bond with each other and lift each other up and that we will come out of the year with a better understanding of our faith and a stronger, more passionate servant's heart," Staggers said.
Once back on campus, Staggers hopes the club can be a place for Christian students to connect with their peers, and she plans to have monthly community service projects. Currently, they are having Zoom meetings every Wednesday from 6-7 pm.
Drama Club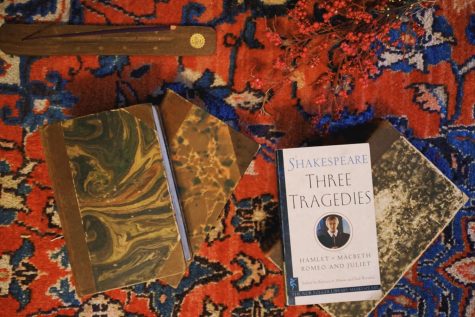 Seniors Gracie Rowland and Kate McElhinney revived Drama Club for students this year. The club plans to go from having no performances the year prior, to having regular events and hopefully showing a student made production. 
"The club focuses on artistic expression through the many different mediums that theatre offers," Rowland said. "I decided to revive the club because of my personal passion for theatre and my belief that it fosters an environment of internal growth and healing, as well as helping actors live more intuitively and authentically by being forced to view life through the eyes of others."
"The club while online will have three main events: Improv Night, Monologue Night, and Poetry Night, which will be hosted as Zoom webinars.'" Rowland added.