Junior orientation introduces Class of 2022 to MSMS, virtually
After a brief return to campus, juniors started classes online and had a full week of orientation zoom sessions. From Saturday, Aug. 8 to Wednesday, Aug. 12, juniors joined administrators and residence hall staff to get acclimated to MSMS life and understand its quirks. 
Orientation, traditionally, is a time for juniors to interact with their classmates. However, with this year's orientation being online, many juniors felt that they weren't able to connect. 
Junior Jordan Rogers felt that MSMS did the best it could, but the experience was lacking. 
"The Zoom meetings were very effective though it was not the same as being in class," Rogers said.  "Discussions happened just as they would if we were on campus; however, there were often awkward silences."
Despite the lack of bonding, orientation had multiple meetings aimed at getting juniors familiar with how MSMS works. Some sessions introduced students to administration, while others explained what to expect once they go back to campus. Students had time to talk to each other, as well as a few staff and faculty, during Q&A sessions and breakout rooms.   
"I think I got a good introduction to what MSMS is like and feel like a part of the family even though nearly everything has been online," junior Vidhi Patel said. "I feel like if I were to move in tomorrow, I would already know what to do and who to talk to."
The continuation of junior orientation, even though students are not together, is another example of MSMS trying to maintain as normal an environment as possible; however, some things can never compare to the real experience. This year's juniors are in an awkward situation where they have to find new ways to get to know each other.
"I connect and make friends through social media. However, I am not getting the same effect as I would be walking through halls and talking to people," Rogers said. "If I were on campus a few minutes before class, I could get in a few words to my neighbor, but during virtual, I have to contact someone versus being able to bump into them and start talking."
Similarly, Patel understands the situation but feels that no matter what, the Class of 2022 won't get an authentic idea of the MSMS way of life until they're back on campus.  
"I am upset that I had to do orientation online because even though we'll go down as the 'special class' I feel like my class didn't get the true MSMS experience," Patel said.
About the Writer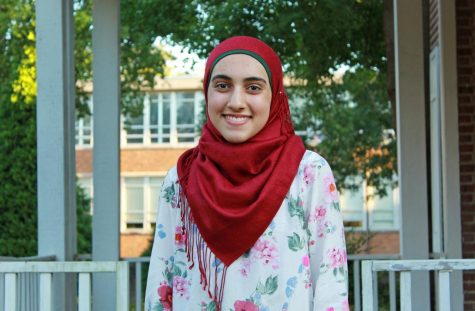 Muneebah Umar, Editor-in-Chief
Muneebah Umar, the Editor-in-Chief of The Vision, lives in Starkville, MS, and is part of the Class of 2021. She previously served as Lead Copy Editor....