Umar: Colleges consider students during pandemic admissions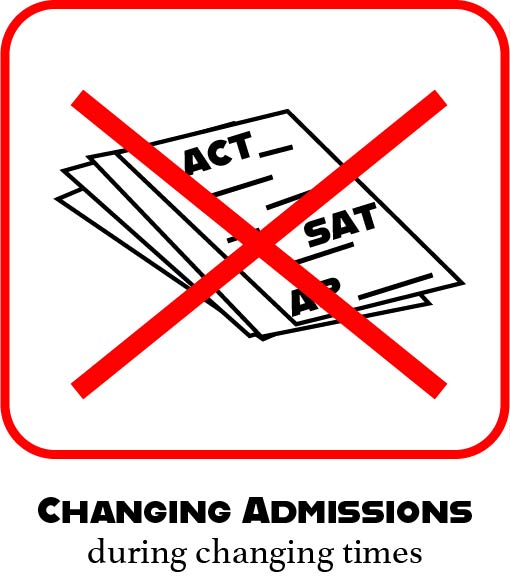 When it became clear that we would not get to have a summer reminiscent of our early 2020 hopes, rising high school seniors started to panic about what that would mean for their future. Before summer even came, academic and social changes happened that disrupted student life. Sometime in March, students were abruptly sent home, forcing them to quickly figure out how to do their extracurriculars if continuing them was even a possibility. Nationally, there were multiple cancellations of ACT and SAT dates due to how little time anybody had to prepare for COVID-19. AP tests went to an online format that was not beneficial to everyone. Summer programs became virtual or canceled altogether. For a time, now-seniors were worried about how their college applications would suffer as a result of this. Now, since most schools have released their admissions plan for 2020-2021, I feel that seniors do not have to stress as much about how COVID-19 affected their resume because colleges are planning on being receptive and understanding of these effects.
The aspect of every American high schooler's academic life that was most affected this year was standardized tests. With massive national test cancellations and an experimental AP test format, students had to adapt to something that they never saw coming quickly. However, many colleges, especially ones that really value these tests (Ivy Leagues), have changed their admissions process this year to place less importance on standardized tests. With the ACT and SAT becoming optional at most schools, and AP exams from the last year not being given as much value, colleges show that they understand what students have gone through and don't want to add an additional burden on their shoulders. However, colleges also know that some students have succeeded in these tests, so they still are letting students submit their scores since many students spent hours getting the scores they have. I think this approach is the best they could have done. While not every school is implementing this policy, top tier schools that usually admit applicants with the highest scores are, so students who are interested in these schools don't have to worry if they couldn't take a specific test, or got low scores in the past. 
The summer before senior year is usually a time when students bulk up their resumes. However, not everyone's summer plans came to fruition because of COVID-19. Similar to standardized tests, colleges have assured applicants that having no activities this past summer will not negatively impact their application. Once again, I view this approach as the best thing any college can do. The promise of being understanding to individual students' lives and how they changed due to the pandemic, for me, as a senior, is something that makes me more comfortable going into this process. 
Although it took a whole pandemic, colleges in America are finally changing what they value in an application. Since more emphasis will be placed on students themselves, as a whole, rather than their numbers, colleges may see how worthless these tests are. Until that change happens, I'm grateful to the schools that are altering their requirements to take COVID-19 and its effects into consideration.