MSMS makes plans for move-outs and graduation

A recent email from MSMS Executive Director Dr. Germain McConnell set the schedule for students to move out of the dorm as well as the school's plan to hold two graduation ceremonies. Seniors are scheduled individually to move out May 6-8, with juniors moving out May 13-15. A virtual graduation ceremony using footage and pictures collected during senior move-out will be held on May 23, the originally scheduled graduation date, with an additional in-person ceremony tentatively scheduled for July 25.
The new plans come after numerous discussions among the school's executive leadership team and surveys of students and parents following the confirmation earlier this month that Mississippi schools will not return to campus for the duration of the school year.
The senior class has been scheduled to move out in such a way that no more than 21 students will be on the MUW campus at any given time, although most of the scheduled timeframes only allow for about half as many.  Seniors will begin by signing in at the front of campus before donning cap and gown in Rent Auditorium, where graduation ceremonies are traditionally held. They will be filmed walking across the stage for the virtual graduation before exiting Rent and proceeding to the MSMS campus for additional pictures. Only three students will be allowed in Rent at a time.
From there, seniors will turn in their caps and gowns to their residence halls and clean out their rooms, with mandatory hand sanitizing before both entering and exiting the hall. They will then turn in their keys and I.D. cards, textbooks and any other school property and depart campus for the last time as a current student. Although the timeframe for juniors to move out has been set, specific instructions have not been released at the time of writing.
Additionally, a field day for the class of 2020 and the class of 2021 is scheduled for July 24, the day before a "Celebration of 2020 Graduates" (per the email from McConnell). Over 90 percent of students and parents expressed interest in this event in a recent survey. Once again, the recent graduates will don cap and gown to cross the stage to receive their diploma.
"Despite the uncertainty, our desire and hope are that we will be able to bring students back to campus in July for closure in this last year of high school," McConnell said.
More details on the later events have been promised by school administration.
About the Writer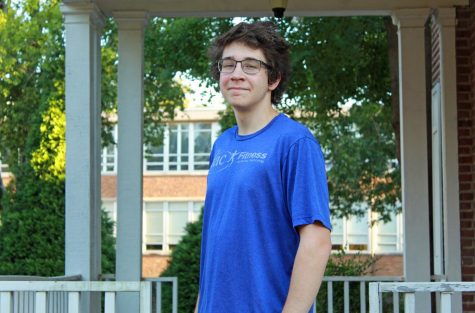 Aiden Leise, News Editor
Aiden Leise is a senior hailing from Lake Cormorant, Desoto County. He is the current News Editor for The Vision, as well as the most recent journalist...